"Vedi Napoli e poi muori....."
 
Tranquilli, questa famosissima espressione napoletana non ha niente a che fare con la criminalità, semplicemente indica la bellezza di questa città e dei suoi dintorni, nel senso che dopo avere visitato Napoli non si ha più niente da chiedere alla vita…
Per far scoprire agli "erasmus bolognesi" la straordinaria bellezza di questa parte d'Italia, ESN Bologna, come fa ormai da 30 anni, ha organizzato il rituale viaggio a Napoli! Grande viaggio storico di ESN Bologna!
GUARDA IL VIDEO DI UNA DELLE EDIZIONI PRECEDENTI
PROGRAMMA GITA NAPOLI:
GIOVEDI' 30 SETTEMBRE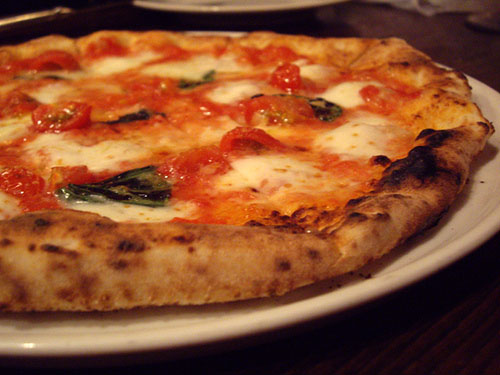 Partenza ore 23:45 (attenzione partenza nella notte tra Mercoledì e Giovedì).
Arrivo a Napoli in mattinata (ore 09:30 ca.), registrazione in ostello e visita della città.
Ritorno in ostello intorno alle 19:00.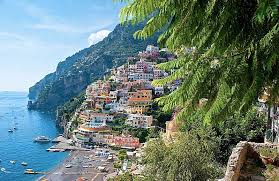 VENERDI' 1 OTTOBRE 
(si consiglia prepararsi panini per pranzo) 
Ritrovo ore 8:30. davanti all'ostello e trasferimento in autobus a Positano, comune appartenente alla Costiera Amalfitana. Potremo ammirare le tantissime scalinate che dall'alto del paese giungono in basso, alla spiaggia.
A seguire nel pomeriggio andremo in bus a Sorrento, città che per le sue bellezze naturali ed artistiche e le sue tradizioni è da sempre una meta turistica per eccellenza!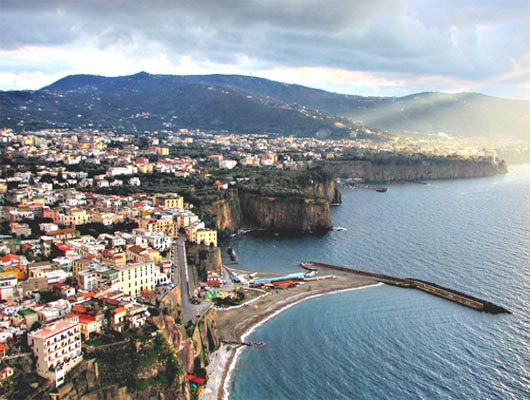 SABATO 2 OTTOBRE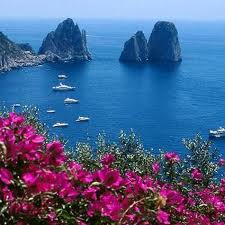 Gita sulla meravigliosa isola di Capri con partenza in mattinata (ritrovo ore 8:30 davanti all'ostello) e ritorno in ostello nel tardo pomeriggio (ore 19:00 circa). (Nave veloce SNAV compresa nella quota).
Giro turistico dell'isola in barca: dura un'ora circa, ammirerete i Faraglioni, le grotte, le splendide ville e dettagli vari visibili solo con la barca! Il tour non è incluso nella fee, ma è facoltativo e costerà solo 10€.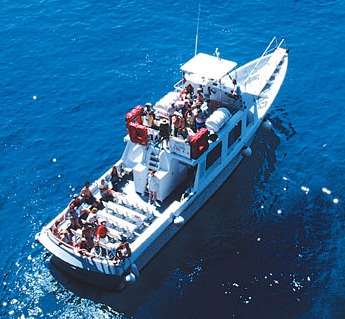 Ed alla sera... Festa con ESN Napoli!!!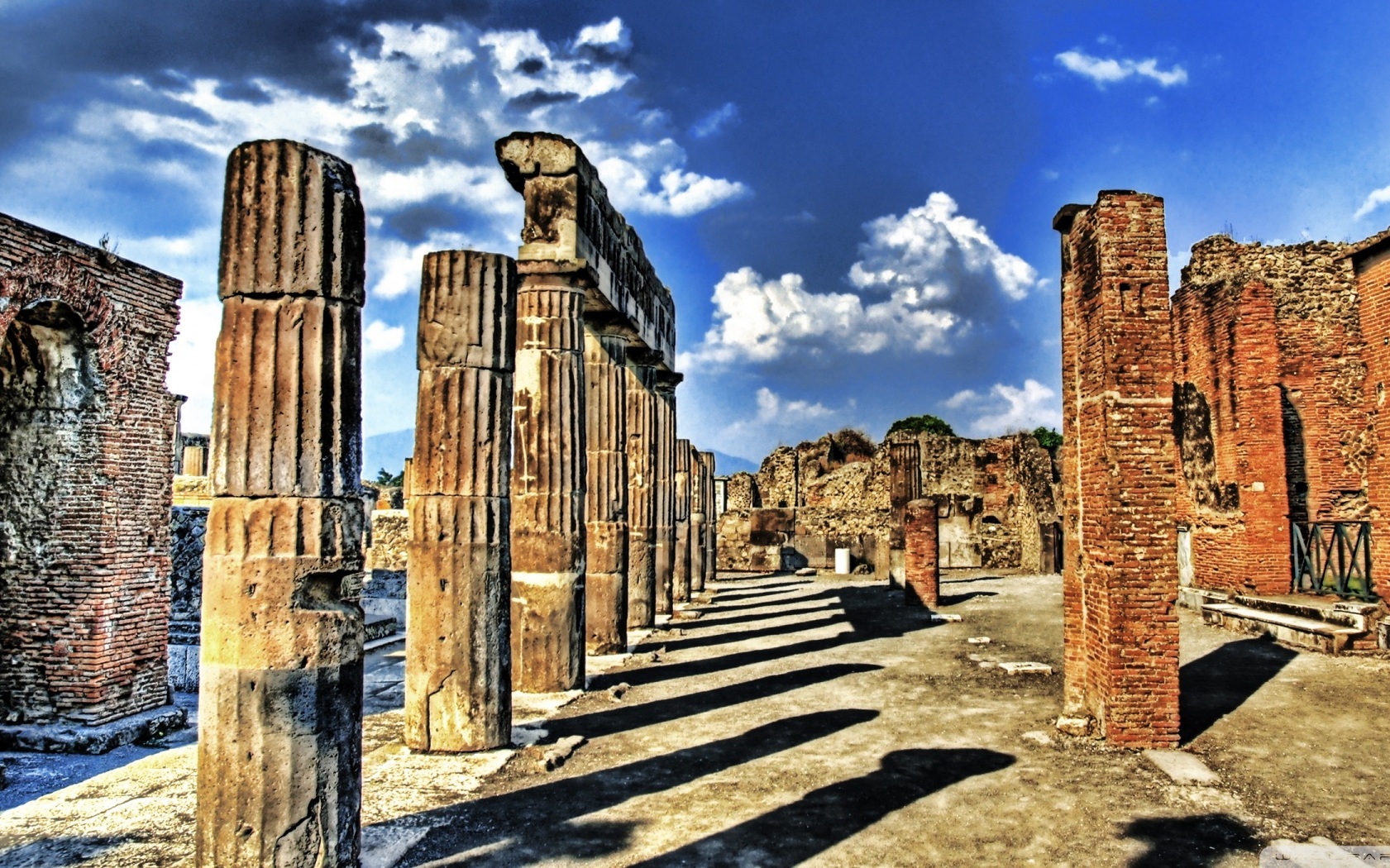 DOMENICA 3 OTTOBRE
 (si consiglia di prepararsi panini per pranzo)
Ore 9:00 ritrovo davanti all'ostello per Visita agli Scavi di Pompei per visita guidata!
Partenza da Pompei dopo pranzo (ore 14:00 ca.).
Arrivo a Bologna in serata.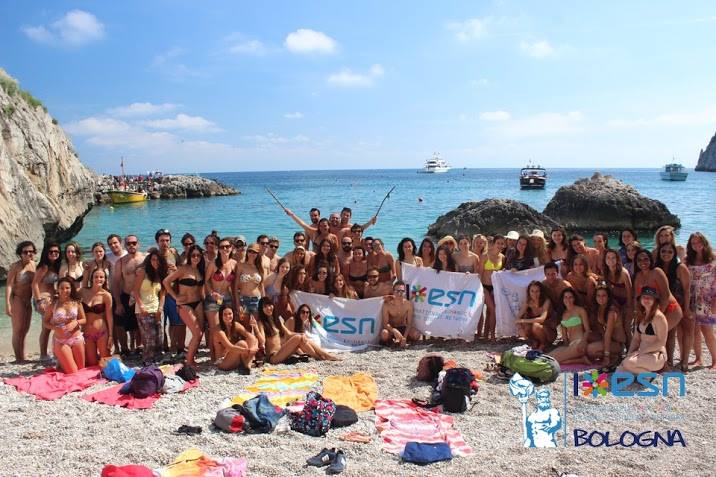 PREZZO 200€ ed include:
Viaggio + assistenza autobus + animazione
Pernottamento (3 Notti) in ostello
Ingresso + Visita guidata a Pompei
Biglietto a/r in nave veloce per Capri
Visita a Sorrento
Visita a Positano
...un po' di Limoncello, sangria in compagnia e tanto tanto divertimento...
PER ISCRIVERSI:
Dovete riempire questo
FORM
Come stabilito dal governo italiano a causa dell'emergenza epidemiologica per poter partecipare a questa attività è necessario essere in possesso del GREEN PASS, per maggiori informazioni visita il sito: https://www.esnbologna.org/?q=GreenPass
Per informazioni:
*************************************************************************************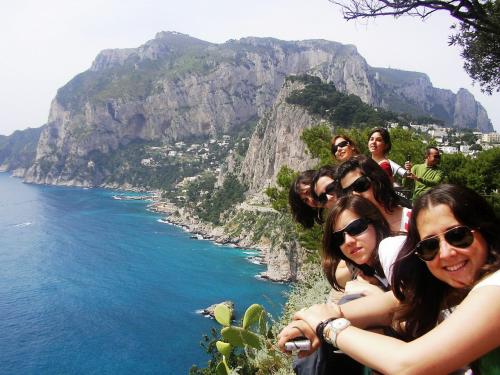 "See Naples and then die....."
Don't be afraid, this famous Neapolitan expression has nothing to do with the crime, simply indicates the beauty of this city and its surroundings, in the sense that after visiting Naples you do not have anything else to ask life... To let the "Erasmus of Bologna" discover the extraordinary beauty of this part of Italy, ESN Bologna, as it has done for 30 years, organized the ritual trip to Naples! Great historical journey of ESN Bologna!
HAVE A LOOK AT THE VIDEO OF A PREVIOUS EDITION
PROGRAM:
THURSDAY SEPTEMBER 30th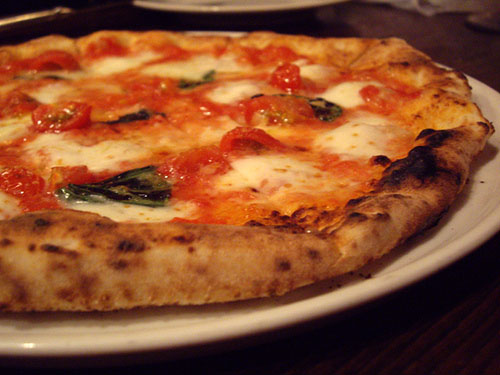 Departure at 11:45 p.m. (pay attention, the departure is in the night between Wednesday and Thursday). Arrival in Naples in the morning around 9:30 a.m., check in the hostel and sightseeing of the city. Back to the hostel around 7:00 pm.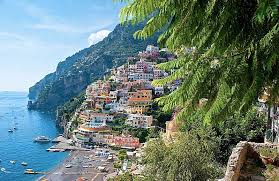 FRIDAY OCTOBER 1st 
(we recommend that you prepare some sandwiches for your lunch)
Meeting at 8:30 a.m. outside the hostel and transfer by bus to Positano by bus, district that belongs to the Costiera Amalfitana. We will be able to admire the numerous staircases that from the top of the town come all the way down.
Afterwards in the afternoon we will go to Sorrento, city that for its natural and artistic beauties and its traditions has always been a tourist destination par excellence!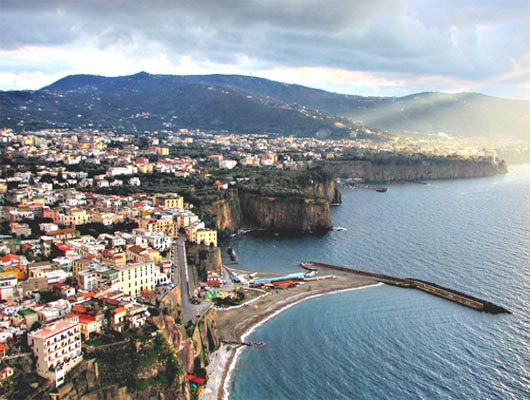 SATURDAY OCTOBER 2
nd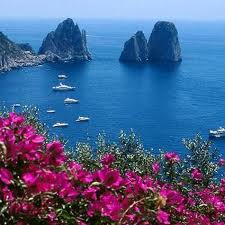 Trip to the beautiful Island of Capri, leaving in the morning (meeting at 8:30 a.m. outside the hostel) and back to the hostel in the late afternoon (around 7:00 pm). (SNAV fast ferry included in the fee).
Sightseeing of the island by boat: it takes about an hour, you will admire the Faraglioni rocks, caves, beautiful villas and various details only visible by boat! The tour is not included in the fee, but it is optional and will be only 10€.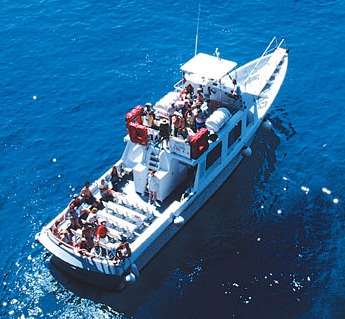 And in the night... Party with ESN Naples!!!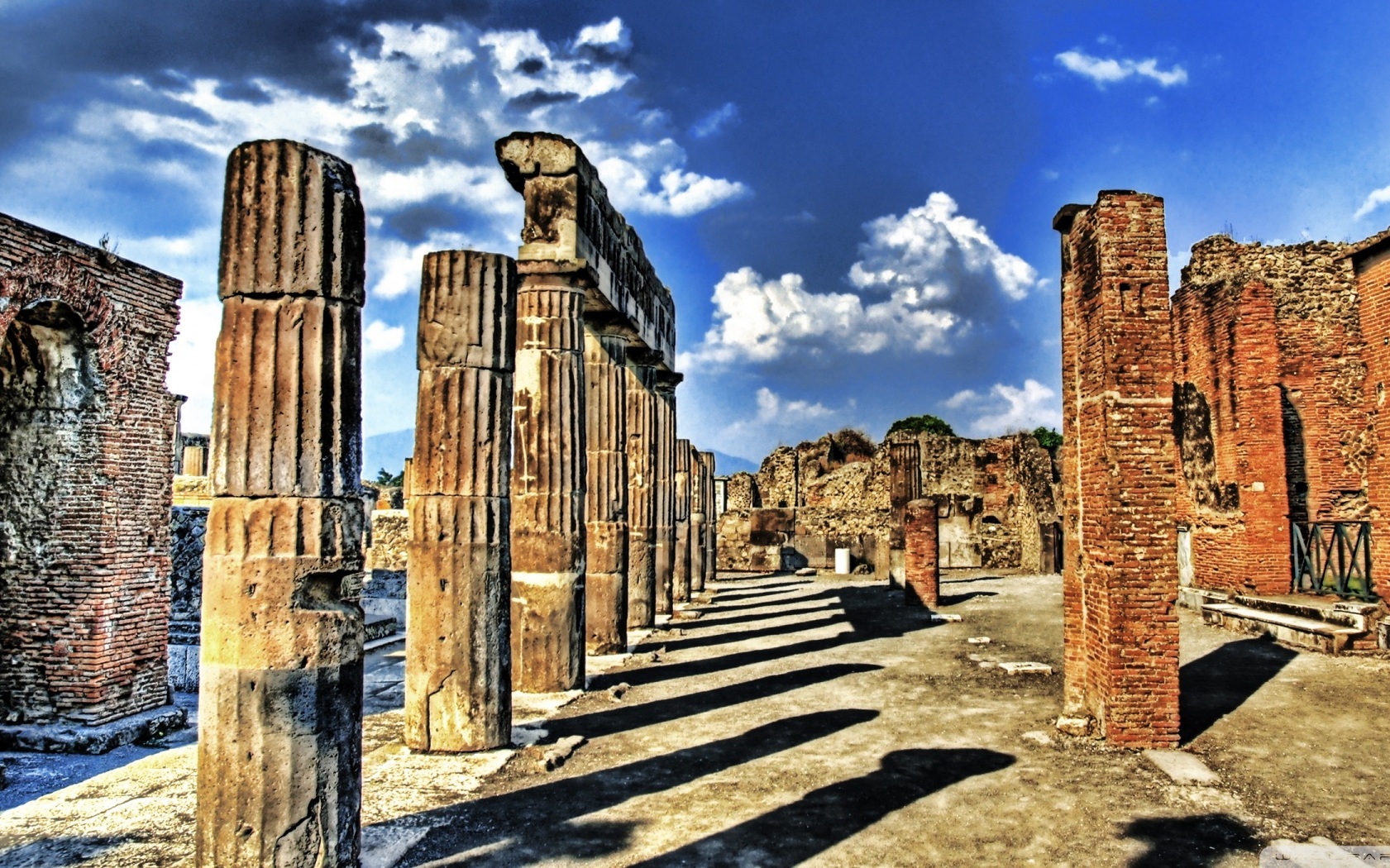 SUNDAY OCTOBER 3rd 
(it is recommended to make sandwiches for lunch)
Meeting at 9:00 a.m. outside the hostel to visit the Ruins of Pompei for a guided tour!
Departure from Pompei after lunch (around 2:00 p.m.).
Arrival in Bologna in the evening.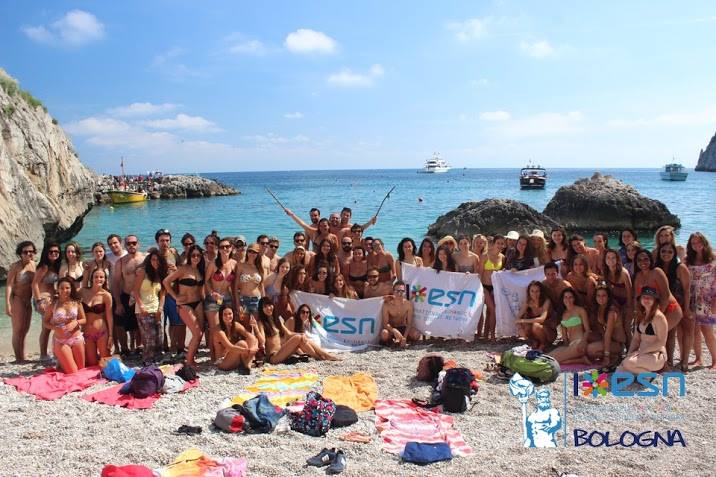 The Fee is 200€ including:
Private BUS Trip
3 nights at the Youth Hostel
Entrance + guided tour of Pompei Archaeological Park
Boat to Capri
Visit to Sorrento
Visit to Positano
...some Limoncello and Special Sangria all together..
SUBSCRIPTION:
You have to fill in this
FORM
As established by the Italian government due to the epidemiological emergency in order to participate in this activity it is necessary to be in possession of the GREEN PASS, for more information visit the website: https://www.esnbologna.org/?q=GreenPass
For information:
Date:
29/09/2021 - 23:45

to

03/10/2021 - 23:30
Meeting Point:
Autostazione (Bus Station)
Address:
Napoli, Pompei, Positano, Capri and Sorrento
NA
Italy
What's included:
Private BUS Trip
3 nightsin a hostel
Entrance + guided tour of Pompei Archaeological Park
Boat to Capri
Visit to Sorrento
Visit to Positano
...some Limoncello and Special Sangria all together..
Contact details:
Franz +39 3387313843 franz@esnbologna.org
An ESNcard of this section required.