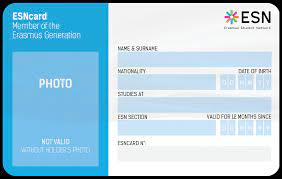 The
ESNcard
is the membership card of
ESN
. With it you get:
European Valid card accepted by any ESN Section
The possibility to attend all our activities, parties, trips, and so on...
Discounts with our partners in Bologna, you can find the list here
Discounts with the partners of any ESN Section, you can find the complete list of all the partners in Europe on ESNcard website here
You can get it at our office during office hours, please check
this page
for further information.