Ciao Ragazzi!
Sabato 6 luglio in tutta la riviera romagnola si festeggia la Notte Rosa!!!
Cos'è?
E' un evento che ogni estate richiama più di 2 milioni di persone. Tutte le città di mare festeggeranno con musica, concerti, fuochi d'artificio e feste in spiaggia dal pomeriggio fino all'alba!
Come da tradizione, durante i giorni della festa tutta la Riviera si tinge di rosa: dalle spiagge ai negozi, dai musei aperti alle piazze, dai viali dello shopping ai ristoranti. Non è obbligatorio, ma
per essere in tema con l'evento bisognerebbe vestirsi, o almeno avere qualche gadget, di colore

ROSA

! :)
...e noi di ESN Bologna non possiamo non partecipare!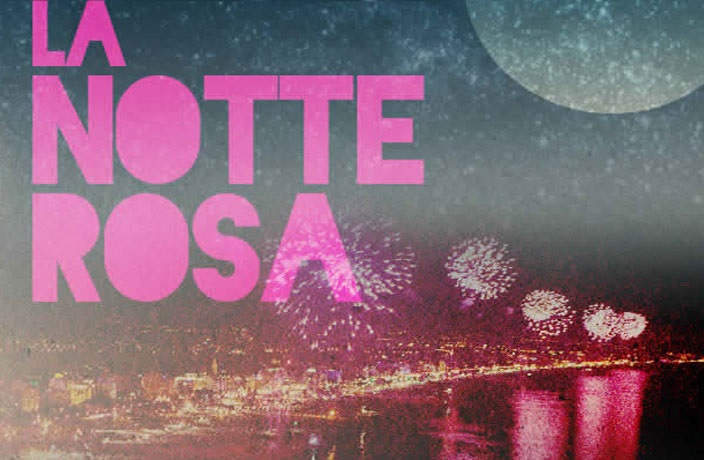 Partiremo sabato 6 luglio alle 20:32 dalla stazione di Bologna in direzione Rimini per festeggiare tutta la notte.
Ovviamente tutti voi Erasmus di Bologna siete invitati, con l'obiettivo di organizzare il più grande botellon della Notte Rosa 2019!!!
Il ritrovo è alle 19:10 in Piazzale Medaglie d'Oro (davanti alla Stazione Centrale). Compreremo il biglietto di andata (costo 9.85€) e partiremo per Rimini dove noi vi proponiamo di assistere ad una grande festa sul lungomare di Rimini per tutta la notte!
Che aspetti? Per confermare la tua presenza iscriviti
QUI
Nota: gli orari dei treni regionali (costo 9.85€ o 11.10€) per il ritorno sono alle 3:53, alle 5:20, alle 6:00, alle 6:19 ed alle 6:45.
*************************************************************************************
Hi Guys!
Saturday, July 6th throughout the riviera romagnola the Notte Rosa - Pink Night will be celebrated!!!
What is it?
It's an event that every summer attracts more than 2 million people. All the seaside cities will celebrate with music, concerts, fireworks and parties on the beach from the afternoon until dawn!
As usual, during the days of celebration all the Riviera turns pink: from beaches to shops, museums open in public squares, from shopping avenues to restaurants. It is not mandatory, but
to be in theme with the event you should dress, or at least have some gadgets, in

PINK

! :)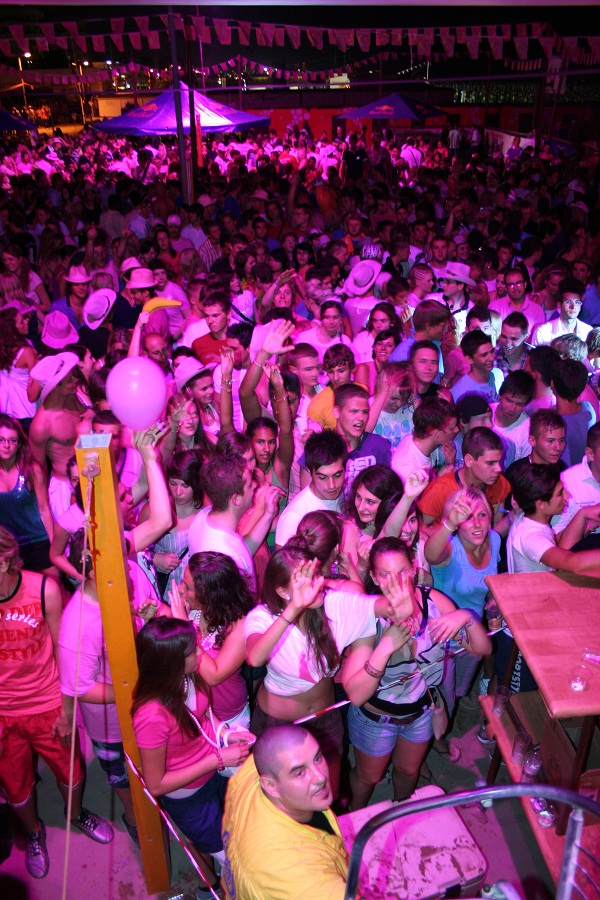 ...and ESN Bologna cannot miss it!
We are leaving on Saturday, July 6th at 8:32 p.m. from Bologna train station towards Rimini to celebrate all night long.
Of course all of you Erasmus from Bologna are invited, with the goal to organize the biggest botellon (drinking on the beach) of the Notte Rosa 2019!!!
The meeting point is at 7:10 p.m. in Piazzale Medaglie d'Oro (in front of the train station). We'll buy the one-way train ticket (price 9.85€) and leave for Rimini where we suggest to attend a huge party on the seaside of Rimini for all night long!
What are you waiting? To confirm your presence subscribe
HERE
Note: timetables for regional trains (price 9.85€ or 11.10€) to come back are 3:53, 5:20, 6:00, 6:19 and 6:45 a.m. 
Date:
06/07/2019 - 20:15

to

08/07/2019 - 07:45
Meeting Point:
Stazione dei Treni di Bologna