Ciao Ragazzi,
Anche quest'anno non poteva mancare uno degli eventi ESN più tipici… l'EURODINNER!!
E per la prima volta si terrà online!
Non sapete di cosa si tratta? E' molto semplice!
Si tratta di una competizione culinaria in cui ogni partecipante preparerà un piatto tipico di un paese
straniero (quindi non il proprio paese di origine). Riceverete poi un'e-mail in cui ci sarà scritto il piatto
Una giuria di esperti mangiatori ESNers valuterà la presentazione del piatto durante la cena in base a
quanto sembrerà appetitoso (sarà anche la vostra capacità di presentazione del piatto ad influire sulla
valutazione dello stesso), passeremo una serata in compagnia su Zoom e alla fine verrà nominato il
vincitore!
Siamo sicuri che tra di voi ci siano dei cuochi provetti, pronti che non vedono l'ora di dimostrare il loro talento!
AFFRETTATEVI, la deadline per iscriversi è fissata a mercoledì alle 23, in modo da dare il tempo a tutti di organizzarsi.
Se vi iscrivete dopo la deadline, tranqilli, siete sempre i benvenuti potrete comunque portare un piatto a vostra scelta tipico di un'altra nazione, ma non sarete valutati dalla giuria.
COME PARTECIPARE:
Scrivete il nome del piatto tipico del vostro paese che volete far cucinare a un altro partecipante e
saremo noi ad assegnarlo!
Date sfogo alla fantasia e scrivete piatti che più vi rappresentano (non troppo complessi mi
raccomando), potete scrivere anche l'esatta ricetta del piatto tipico del vostro paese, in modo da
facilitare il compito a chi dovrà cucinarlo.
Ma non preoccupatevi, se sentite che il piatto che vi è stato assegnato non fa per voi potrete scegliere
di cucinarne uno a vostra scelta sia del paese che vi era stato inizialmente assegnato, che
chiudendo gli occhi e puntando il dito sulla cartina!
ATTENZIONE: L'unico modo per partecipare all'Eurodinner è...CUCINARE!!!
Quando? L'Eurodinner si terrà giovedì 25 febbraio alle ore 20:30
Dove? Su Zoom! Quindi assicuratevi di creare un account e scaricare l'applicazione!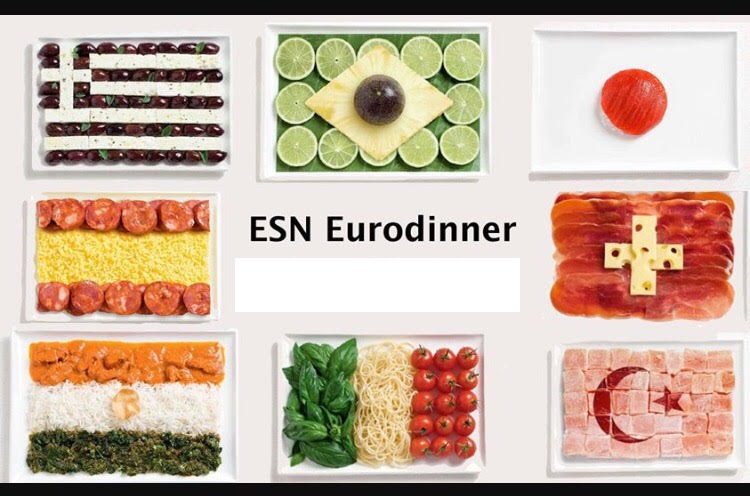 Quindi, dalla Svezia al Portogallo, dall'Islanda alla Turchia, dal Regno Unito alla Grecia, tutti siete invitati a partecipare!!!
P.S. Ovviamente anche chi non è europeo PUO' partecipare! USA, Canada, Australia, Nuova Zelanda, Russia, Giappone, Cina, India, Brasile, Argentina, Cile...insomma America, Africa, Asia, Oceania…Tutti siete invitati!!!
Per maggiori informazioni:
*************************************************************************************
Hi Guys,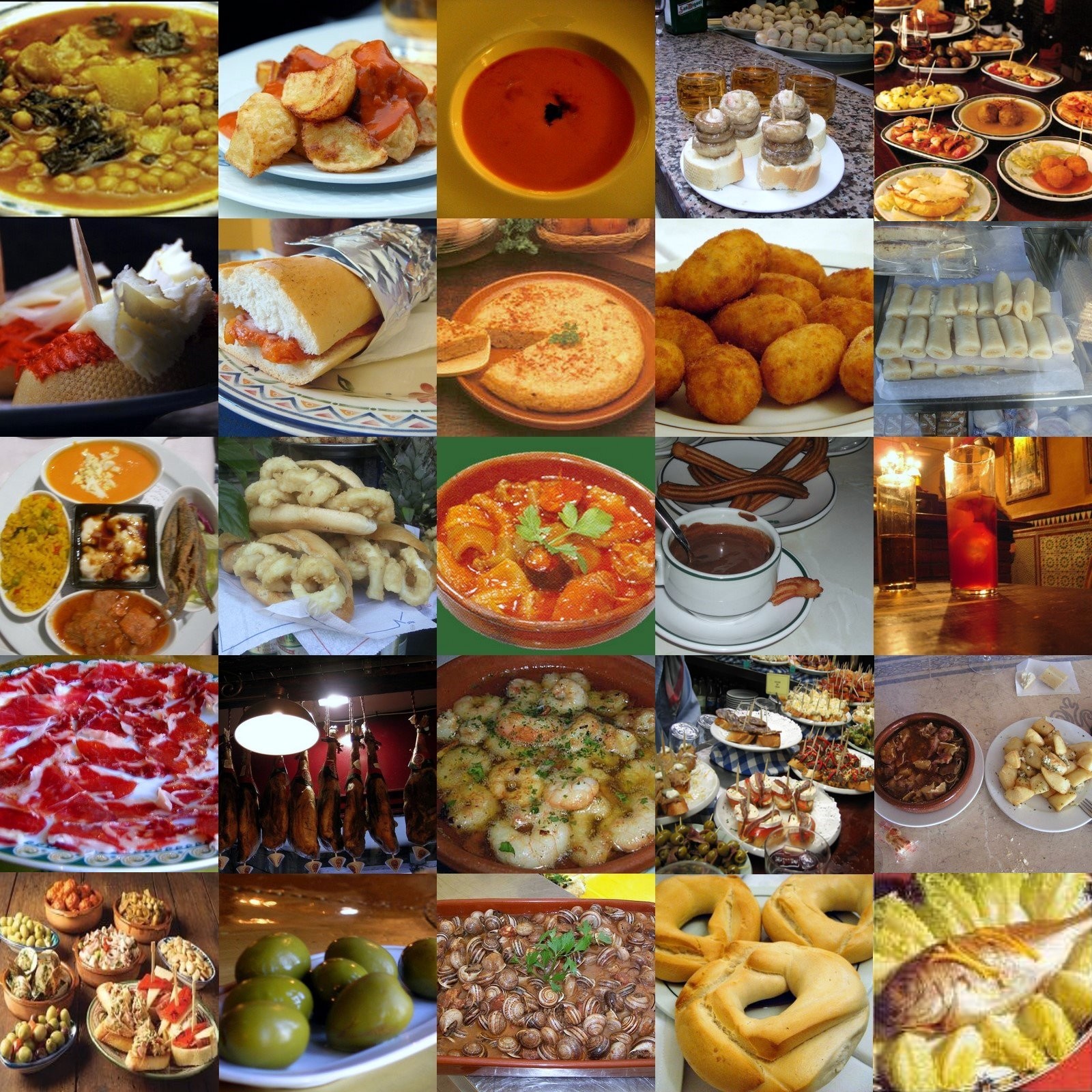 Even this year, you can't miss one of the most
popular
ESN events...the Eurodinner!
Which will be held online for the first time ever!
Don't you know what is about? Easy!!!
It's a food competition where each participant will cook a foreign country's traditional dish (different
from your home country) and present it at the dinner! You'll receive an email where you'll find the name
of the dish you are going to cook!
During the dinner, a jury of expert ESN eaters (no haters) will judge the presentation of your dish (so
make it seems yummy!) while we will be spending some good time together on Zoom. And the winner
will be nominated just after the dinner!
We are pretty sure there are many chef masters among you that are looking forward to proving their talent!!!
RUSH, the deadline to sign up to the competition is wendsday 24th at 11 p.m. to allow everyone organize.
If the deadline pass and you didn't subscribe yet, relax, you are always wecome and you can cook any dish typical of another nationtion, but it'll not be evaluated by the ESN staff.
A FEW RULES
You just have to write the name of the traditional dish from your home country that you want the other
participant to cook and we will assign a dish to each one!
So be creative and write the dish that represents yourself the most (of course not too difficult or long!).
You can even write down the recipe to help the other participant!
But if you feel that the dish you are assigned with is not your cup of tea, you are completely free tochoose another one both from the country you were originally assigned with and by closing your eyes
pointing your finger on the map randomly!
ATTENTION: The only way to participate in the Eurodinner is by...COOKING!!!
When? The Eurodinner will be on Thursday, February 25th at 8:30 PM
Where? On Zoom! So make sure to create your own account and download the app!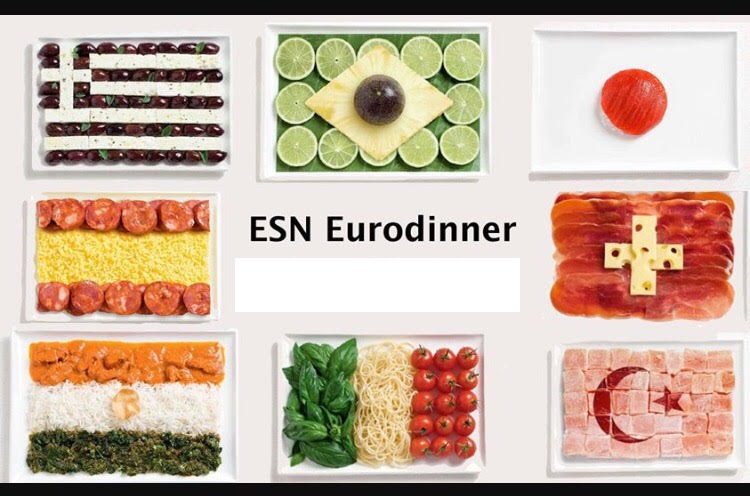 So, from Sweden to Portugal, from Iceland to Turkey, from UK to Greece, you are all invited to participate!
P.S. It's obvious that no European people CAN participate! USA, Canada, Australia, New Zealand, Russia, Japan, China, India, Brazil, Argentina, Chile...in short America, Africa, Asia, Oceania…You are all invited!!!
For more information:
Date:
25/02/2021 - 20:30

to

26/02/2021 - 22:45
Contact details:
Franz +39 3387313843 franz@esnbologna.org Vale +39 3358200835 iozzi@esnbologna.org Armando +39 3314510969 armando@esnbologna.org