Ciao Ragazzi!
Come ogni anno dal 1992 ESN Bologna vi propone il modo migliore per iniziare il vostro Erasmus/Overseas in Italia: Il Beach Trip!
Andremo a Milano Marittima, nella mitica Riviera Romagnola!
Sole, mare, sport, musica, ballo ed un'ottima occasione per conoscere e passare una bella giornata con tanti altri studenti internazionali!
Quando?  Sabato 12 giugno
 dalle 9:00 di mattina fino a sera!!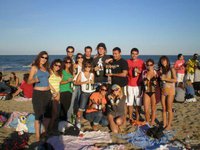 La fee è di 

soli 10€

 ed include:
Viaggio andata e ritorno Bologna – Milano Marittima in BUS.
Campi da Beach volley per chi vuole.
Intrattenimento serale in spiaggia.
Andremo nel famoso "
Bagno Targhini
", dove potrete usufruire in 
grossi sconti
: 
20% su tutto il listino prezzi al bar e ristorante
, e soli 
5€ se vorrete un lettino tutta la giornata
!
Se siete interessati, potete anche prenotate il vostro posto e ricevere ulteriori info via e-mail su come 
iscrivervi 
a questo viaggio, compilando il 
FORM
Per informazioni:
*************************************************************************************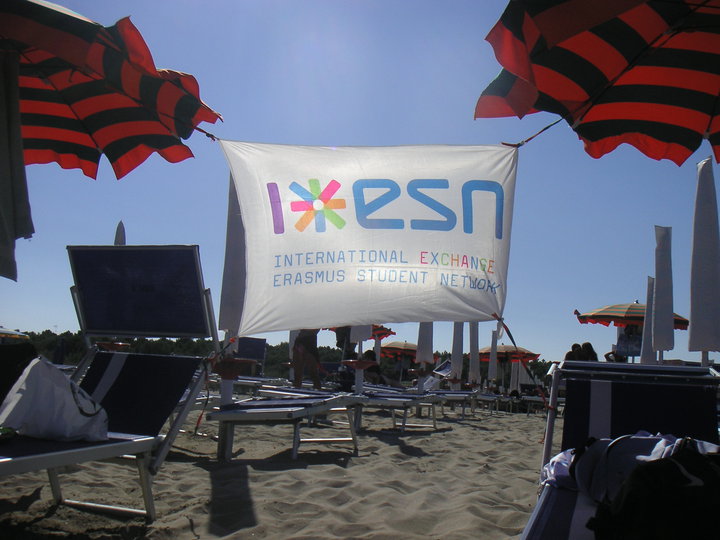 Hi Guys!
This year as well ESN Bologna offers you the best way to start the Erasmus/Overseas in Italy: 
The Beach Trip
!

We will go to Milano Marittima, in the mythical "Riviera Romagnola"!

Sun, sea, sports, music, dancing and a great opportunity to spend some good time and have fun with your Erasmus friends!
When? Saturday, June 12
th
 from 9:00 a.m. till evening!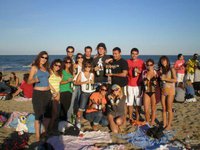 The fee is 

only 10€

 and it includes:
Round trip Bologna - Milano Marittima by BUS.
Beach volley fields for those who want.
Entretainment.
We'll go to the famous "
Bagno Targhini
", where you can take advantage of 
great discounts
: 
20% on the entire price list at the bar and restaurant
, and 
just 5€ if you wish to have a sunbed for all day
!
If you are interested, you can also book your place and receive further information by e-mail on how to 
subscribe 
to this trip, filling in the 
FORM
For information:
Date:
12/06/2021 -

09:00

to

21:00
Address:
48015
Milano Marittima
FC
Italy
What's included:
Round trip Bologna-Milano Marittima by BUS
Beach volley fields for those who want
Discounts at the bar and restaurants with the ESN card
Disco club on the beach
A lot of fun in pure Esn Style!
Contact details:
Franz +39 3387313843 franz@esnbologna.org
An ESNcard of this section required.