Ciao Ragazzi!
Come ogni anno dal 1992 ESN Bologna vi propone il modo migliore per finire il vostro Erasmus/Overseas in Italia: Il Beach Trip!
Andremo a Milano Marittima, nella mitica Riviera Romagnola!
Sole, mare, sport, musica, ballo ed un'ottima occasione per conoscere e passare una bella giornata con tanti altri studenti internazionali!
Quando?  Sabato 28 maggio
 dalle 8:30 di mattina fino a sera!!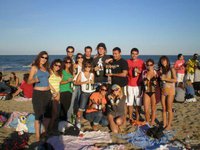 La fee è di 

soli 10€

 ed include:
Viaggio andata e ritorno Bologna – Milano Marittima in BUS.
Campi da Beach volley per chi vuole.
Intrattenimento serale in spiaggia.
Andremo nel famoso "
Bagno Targhini
", dove potrete usufruire in 
grossi sconti
: 
20% su tutto il listino prezzi al bar e ristorante
, e soli 
5€ se vorrete un lettino tutta la giornata
!
Se siete interessati, potete anche prenotate il vostro posto e ricevere ulteriori info via e-mail su come 
iscrivervi 
a questo viaggio, compilando il 
FORM
Come stabilito dal governo italiano a causa dell'emergenza epidemiologica per poter partecipare a questa attività è necessario essere in possesso del GREEN PASS, per maggiori informazioni visita il sito: https://www.esnbologna.org/?q=GreenPass
Per informazioni:
*************************************************************************************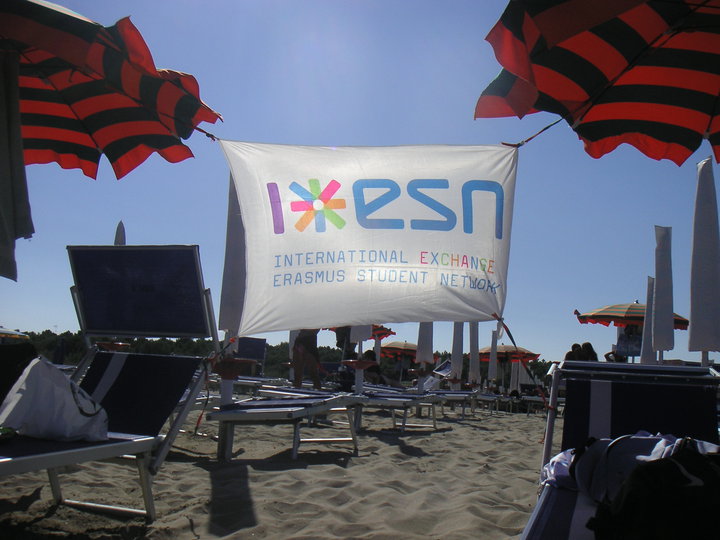 Hi Guys!
This year as well ESN Bologna offers you the best way to end the Erasmus/Overseas in Italy: 
The Beach Trip
!

We will go to Milano Marittima, in the mythical "Riviera Romagnola"!

Sun, sea, sports, music, dancing and a great opportunity to spend some good time and have fun with your Erasmus friends!
When? Saturday, May 28
th
 from 8:30 a.m. till evening!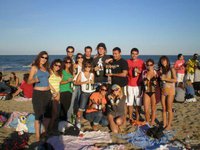 The fee is 

only 10€

 and it includes:
Round trip Bologna - Milano Marittima by BUS.
Beach volley fields for those who want.
Entretainment.
We'll go to the famous "
Bagno Targhini
", where you can take advantage of 
great discounts
: 
20% on the entire price list at the bar and restaurant
, and 
just 5€ if you wish to have a sunbed for all day
!
If you are interested, you can also book your place and receive further information by e-mail on how to 
subscribe 
to this trip, filling in the 
FORM
As established by the Italian government due to the epidemiological emergency in order to participate in this activity it is necessary to be in possession of the GREEN PASS, for more information visit the website: https://www.esnbologna.org/?q=GreenPass
For information:
Date:
28/05/2022 -

08:30

to

20:30
Meeting Point:
Autostazione (Bus Station)
Address:
48015
Milano Marittima
FC
Italy
What's included:
Round trip Bologna-Milano Marittima by BUS
Beach volley fields for those who want
Discounts at the bar and restaurants with the ESN card
A lot of fun in pure Esn Style!
Contact details:
Franz +39 3387313843 franz@esnbologna.org
An ESNcard of this section required.