Ciao Ragazzi!
Come ogni anno dal 1992 ESN Bologna vi propone il modo migliore per terminare il vostro Erasmus/Overseas in Italia: Il Beach Trip!
Andremo a Marina di Ravenna, nella mitica Riviera Romagnola
Sole, mare, sport, musica, ballo ed un'ottima occasione per divertirvi con gli amici con cui avete passato il vostro anno di Erasmus!
Quando?  Sabato 13 giugno
 dalle 11:00 di mattina fino a notte!!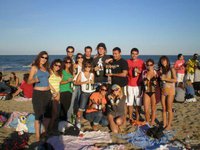 La fee è di

soli 10€

ed include:
Viaggio andata e ritorno Bologna – Marina di Ravenna in BUS.
Campi da Beach volley per chi vuole.
Serata disco in spiaggia.
Inoltre se volete acquistare drink e del cibo al bar, riceverete uno sconto mostrando un braccialetto che vi daremo.
Se siete interessati, potete anche prenotate il vostro posto e ricevere ulteriori info via e-mail su come
iscrivervi
a questo viaggio, compilando il 
FORM
Per informazioni:
*************************************************************************************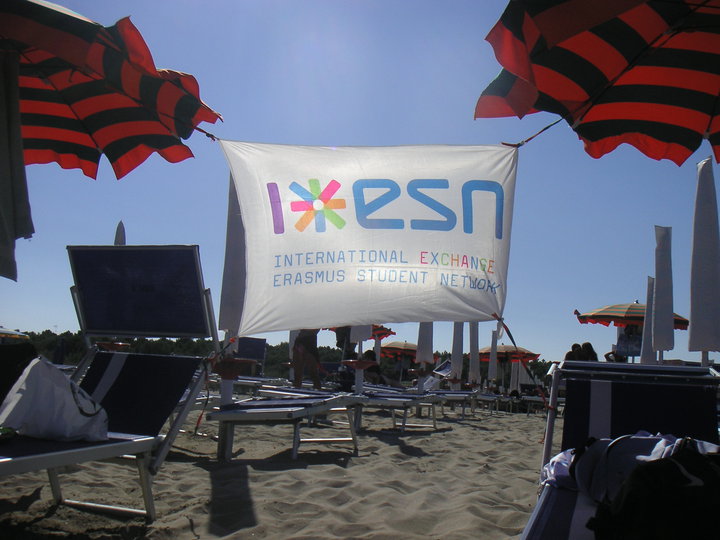 Hi Guys!
This year as well ESN Bologna offers you the best way to finish the Erasmus/Overseas in Italy: The Beach Trip!

We will go to Marina di Ravenna, in the mythical "Riviera Romagnola"!

Sun, sea, sports, music, dancing and a great opportunity to spend some good time and have fun with your Erasmus friends!
When? Saturday, June 13th from 11:00 a.m. till night!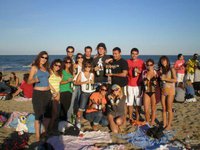 The fee is 

only 10€

 and it includes:
Round trip Bologna - Marina di Ravenna by BUS.
Beach volley fields for those who want.
Disco club on the beach.
Furthermore, if you want to buy drinks and food at the bar, you will receive a discount showing a bracelet that we will give you.
If you are interested, you can also book your place and receive further information by e-mail on how to
subscribe
to this trip, filling in the
FORM
For information:
Date:
13/06/2020 - 11:00

to

14/06/2020 - 03:00
Address:
48023
Marina di Ravenna
RA
Italy
What's included:
Round trip Bologna-Marina di Ravenna by BUS
Beach volley fields for those who want
Discounts at the bar with the ESN card
Disco club on the beach
A lot of fun in pure Esn Style!
Contact details:
Franz +39 3387313843 franz@esnbologna.org
An ESNcard of this section required.