Ciao Erasmus!!!
Domenica 1 dicembre, ESN Bologna organizza un'uscita nell'appennino bolognese alla scoperta di alcune sue meraviglie! E tutto questo in una sola mattina!
Partiremo da Bologna, come sempre, e, appena arrivati, visiteremo la splendida Rocchetta Mattei, un castello costruito più di 200 anni fa dal Conte Mattei, visionario, scienziato, amante dell'esoterismo e fondatore dell'elettromeopatia. Si narra che con le sue tecniche curative abbia portato benessere ai regnanti europei, primi tra tutti i membri della famiglia imperiale russa. La visita del castello, con guide professioniste, durerà circa un'ora e mezza e ci permetterà di conoscere la storia di questo luogo incantevole.
Finita la visita al castello della Rocchetta Mattei, ci sposteremo verso il villaggio di Riola per visitare la Chiesa di Santa Maria Assunta di Riola, dell'architetto Alvar Aalto: è un esempio di architettura moderna sacra. Alvar Aalto, architetto norvegese, volle che questo suo primo progetto destinato al culto religioso si integrasse con l'ambiente che lo circondava. Anche all'interno, infatti, si osservano elementi che si ispirano alla natura e l'illuminazione è naturale.
Finite queste visite, saremo pronti per rientrare a Bologna già alla fine della mattinata, in tempo per il pranzo.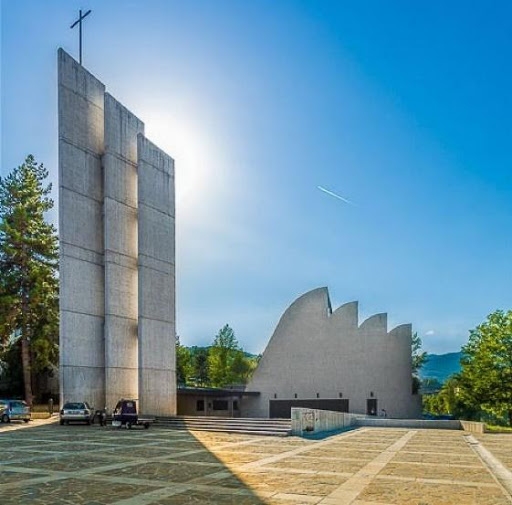 Sarà una giornata ricca di scorci panoramici, accompagnata da salubre aria frizzante di collina e trascorsa tra stili architettonici di vario tipo: dal funzionalismo al medievale fino alla ipnotica originalità della Rocchetta. Insomma, il programma perfetto per una domenica di fine d'autunno!
PROGRAMMA
09:00 partenza da piazza di Porta San Donato
Arrivo alla Rocchetta Mattei previsto per le 10:30. Avremo tempo per visitarla assieme a guide professioniste
Per il tour del castello ci divideremo in due gruppi. Uno inizierà alle 10:30, l'altro alle 10:45. La durata sarà di circa un'ora e mezza
12:00 visita alla Chiesa di Riola
Alle 12:30 circa ripartiremo per Bologna
L'arrivo è previsto per le 13:45
QUANTO COSTA?
La Fee è di soli 20 €, e comprende:
Viaggio A/R
Guide professioniste alla Rocchetta
Per iscrivervi compilate il form cliccando 
QUI
Per informazioni:
*************************************************************************************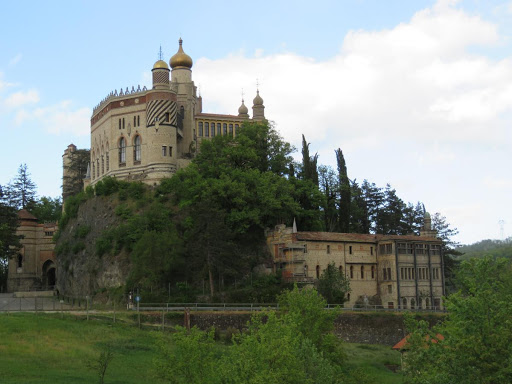 Hi Erasmus people!!!
On Sunday, December 1st, ESN Bologna will organize a trip to some of the most picturesque places of Bologna's Apennines, all this just in a single morning!
We'll leave from Bologna, as usual, and as soon as we reach our destination we will start by visiting the beautiful Rocchetta Mattei, a castle that's more than 200 years old, built by the visionary scientist count Mattei, esoteric expert and founder of electro homeopathy. Story has it he would cure the most influential Europeans of his time, the Russian imperial family members, to name a few.
The visit will take about one hour and a half, and we will have professional guides to better appreciate this incredible location.
Once we're done with the castle, we will move towards Riola, where we'll visit Chiesa di Santa Maria Assunta di Riola, from Finnish architect Alvar Aalto, an example of modern religious architecture. Alvar Aalto wanted this project to reflect both religion and the surrounding environment. Even on the inside, in fact, you'll be able to spot features that concern a natural environment, and the lighting is almost completely from natural sources.
At the end of these visits, we will be able to return to Bologna right at the end of the morning, in time for a late lunch.
It is going to be a wonderful day in the fresh air of the Apennines, with amazings views and surrounded by various architectonic styles: functionalism, medieval, and the hypnotic beauty of Rocchetta Mattei. It's a perfect plan for a Sunday in late autumn!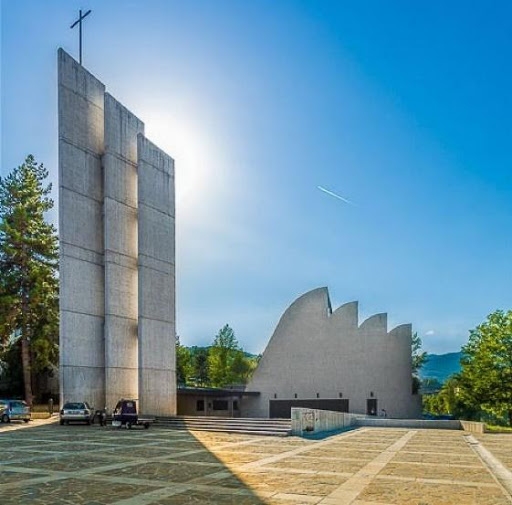 PROGRAM
09:00 we'll leave from Piazza di Porta San Donato
We'll reach the Rocchetta Mattei at 10:30. We'll visit it with our personal professional guides
We will split into two groups, one starting at 10:30, one at 10:45. The tour will take approximately 1.5 hours
12:00 we'll visit the Chiesa di Riola
At around 12:30 we'll drive back to Bologna
We should get to Bologa at 13:45
HOW MUCH DOES IT COST?
Fee is only 20 €, and it includes:
Return trip by bus
Access and professional guides at the Rocchetta
To sign up for this trip, please fill 
THIS FORM
For information:
Date:
01/12/2019 -

09:00

to

14:00
Place:
Rocchetta Mattei and Alvaro Aalto church
Address:
40030
Grizzana Morandi
BO
Italy
What's included:
Return trip by bus
Access and professional guides at the Rocchetta
Contact details:
Leo +39 3341660380 leonardo@esnbologna.org Giulia +39 3934369863 giulia@esnbologna.org
An ESNcard of this section required.
Everyone is invited.