Ciao Ragazzi!
Venerdì 16 novembre 2018
 Home Made Bolo meets ESN @ 
KINKI Club
 (via Zamboni 1 – Bologna, 
mappa
)!
Non è facile, né scontato e banale ritagliarsi uno spazio nel panorama Underground: vuol dire essere capaci di leggere le evoluzioni della Club Culture e soddisfare le esigenze di un pubblico sempre più attento ed esigente, soprattutto in questa fase storica in cui le innumerevoli sfumature della musica elettronica le consentono di essere di nuovo innovativa più di ogni altro genere musicale.
Questo è ciò che amiamo fare, questa è la nostra idea di Club, questo è Home Made.
Condizioni esclusive presentando all'ingresso la tessera ESN:
Dalle 00:00 alle 01:30 ----------- Free Entry (uomo/donna)
Dalle 01.30 ----------- 5,00 € (uomo/donna)
*************************************************************************************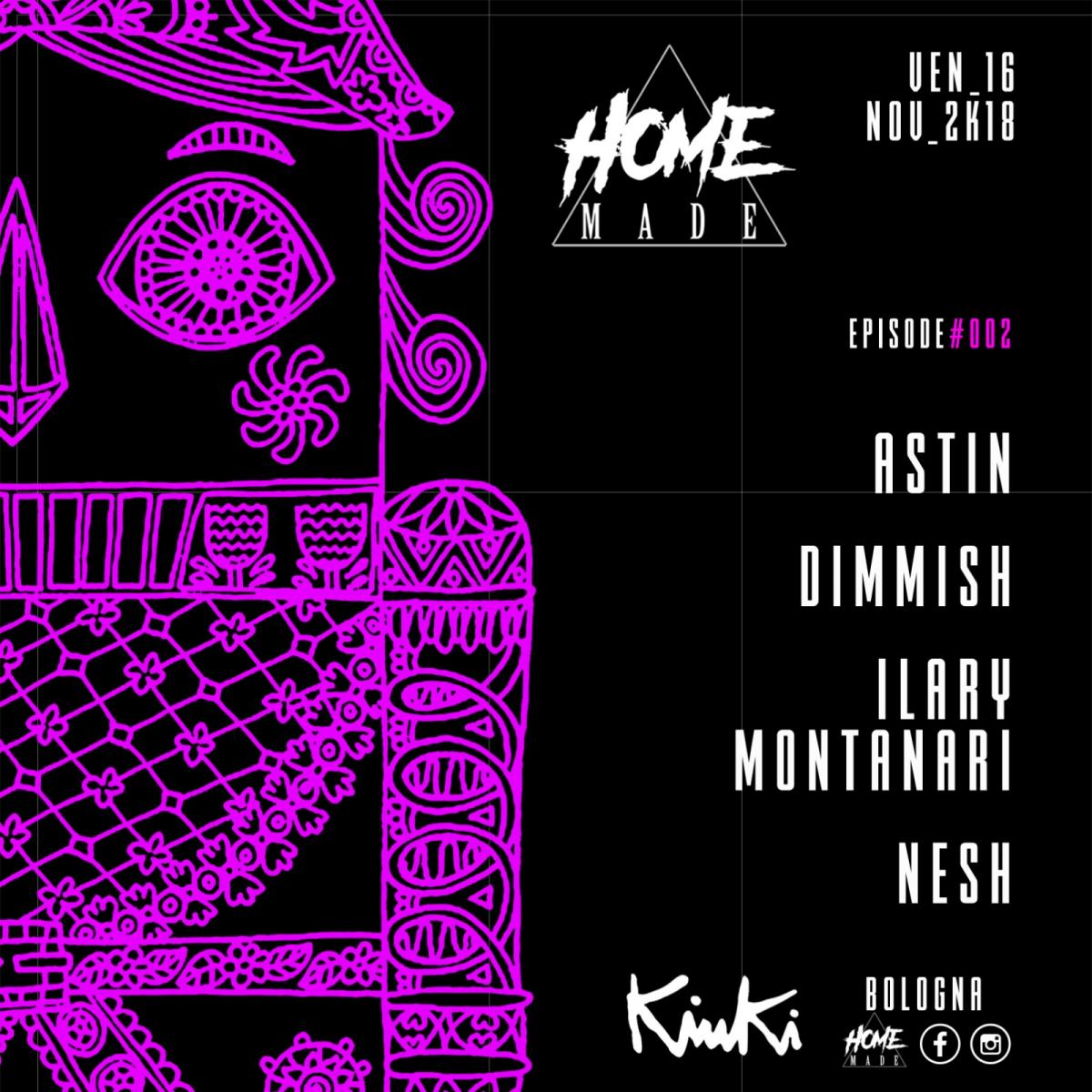 Hi Guys!
Friday 16

th 

of November 2018

 Home Made Bolo meets ESN @ 

KINKI Club

 (via Zamboni 1 - Bologna, 

map

)!
It is not easy, nor obvious or trivial, to carve out a space in the Underground scene: it means being able to read Club Culture's evolutions and satisfy the needs of an increasingly attentive and demanding public, especially in this historical phase in which the countless nuances of electronic music allows it to be again innovative more than any other musical genre.
This is what we love to do, this is our idea of Club, this is Home Made.
Exclusive conditions by presenting the ESN card at the entrance:
From 00:00 to 01:30 a.m. ----------- Free Entry (man / woman)
From 01:30 a.m. ----------- 5.00 € (man / woman)
Date:
16/11/2018 - 23:45

to

17/11/2018 - 04:30
Price:
Exclusive conditions by presenting the ESN card at the entrance
What's included:
From 00:00 to 01:30 a.m. ----------- Free Entry (man / woman)
From 01:30 a.m. ----------- 5.00 € (man / woman)