Cari amici,
per quanto l'erasmus sia un'esperienza lunga e bellissima, sono pochi i momenti in cui la gloria chiama e bisogna essere pronti... siete abbastanza veloci per entrare nella leggenda?
Vi aspettiamo al LAB 16
VENERDI' 4 NOVEMBRE 2016, ore 23:00
Per il mitico ESN BEER CONTEST
Regolamento
La gara è a squadre di 3 persone (ragazzi, ragazze o anche miste).
Si tratta ovviamente di una gara di velocità: vince la squadra che finisce la birra per prima.
Ci sono posti per 16 squadre che si affronteranno ad eliminazione diretta: chi vince continua a giocare fino alla finalissima che incoronerà i principi della birra...
Costo
GRATIS - 0€
Premio
Un grandissimo premio: una bottiglia di Magnum da collezione!  E soprattutto: LA GLORIA!
Ora di inizio
La gara comincia alle ore 23:00 (cercate di non arrivare già ubriachi ;) )
Luogo
Lab16
, in
Via Zamboni 16/d
(
mappa
).
Iscrizione
I posti sono limitati
per cui dovete iscriversi
COMPILANDO IL FORM QUI
(solo 1 form per squadra).
Daremo la precedenza alle squadre iscritte via form e accetteremo altre squadre solo se rimangono posti! 
Per informazioni:
*************************************************************************************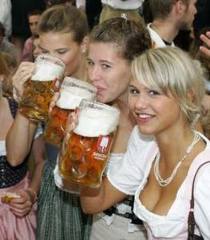 Dear friends,
as the erasmus is a long and beautiful experience, there are few moments where the glory calls and you must to be ready... are you fast enough to become a legend?
We wait for you at LAB 16
FRIDAY NOVEMBER 4th 2016, at 11:00 p.m.
For the mythical ESN BEER CONTEST
Regulation
The race is for teams of 3 people (guys, girls or mixed).
It is obviously a speed race: the team that ends the beer first wins!
There are places for 16 teams that will face one another by knockout: the winner goes on playing till the final that will crown the princes of beer...
Cost
FOR FREE - 0€
Award
A great prize: one huge 3 lt collection Magnum bottle!  And mostly THE GLORY!
Start time
The race starts at 11:00 p.m. (try don't arrive already drunk ;) )
Location
Lab16
, in
Via Zamboni 16/d
(
map
)
Enrolment
Places are limited
so you have to enrol in
FILLING IN THE FORM HERE
(only 1 form per team).
We will give priority to teams enrolled in by form and we will accept other teams only if there are places left!
For information:
Date:
04/11/2016 - 23:00

to

06/11/2016 - 00:45
Contact details:
Franz +39 3387313843 (Tre) franz@esnbologna.org
An ESNcard of this section required.