(Versione in italiano in basso)
Would like you to taste the local culture and cuisine, for real?
We at Dinehome believe that you don't really know a place until you meet with the locals. By participating in Dinehome, you will be able to break the ice with the local people and completely immerse yourself in a new culture.
Thanks to Dinehome, you are going to be able to discover how local people live, and you will eat just like real natives do. Week by week, through good food and many chats, you will get to discover the culture of the country you're living in and get to know the local language better.
Your ESNcard gives you 20% OFF on your Dinehome experience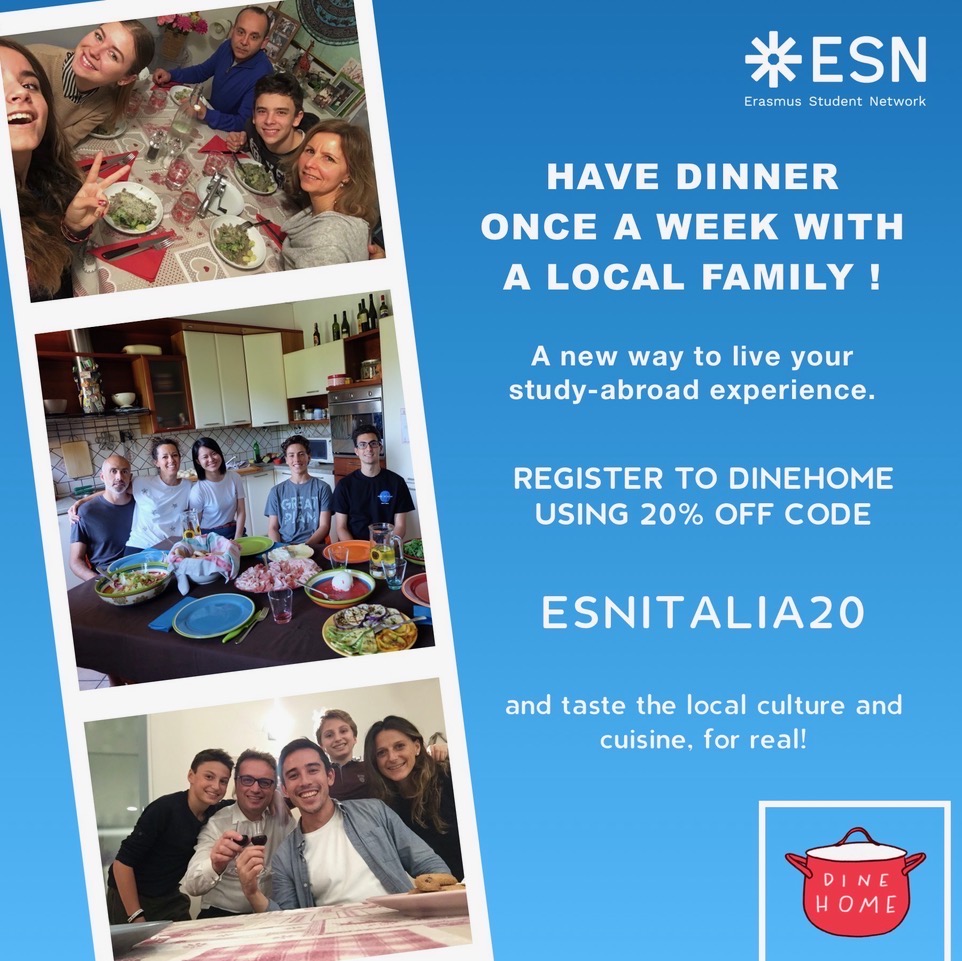 Website:
Facebook:
https://www.facebook.com/dinehome.it/
Instagram:
https://www.instagram.com/dinehome.it/?hl=en
Email:
**************************************************************************
Vuoi provare la cultura e la cucina italiana, per davvero?
Noi crediamo che non si possa conoscere davvero un Paese finché non si conoscono le persone locali. Partecipando a Dinehome potrai finalmente rompere il ghiaccio con gli abitanti e immergerti completamente nella cultura locale.
Grazie a Dinehome scoprirai come vivono gli italiani e mangerai come un vero italiano. Settimana dopo settimana, attraverso il buon cibo e le tante chiacchiere, conoscerai meglio la cultura italiana.
20% sconto sull'esperienza Dinehome con la tua esncard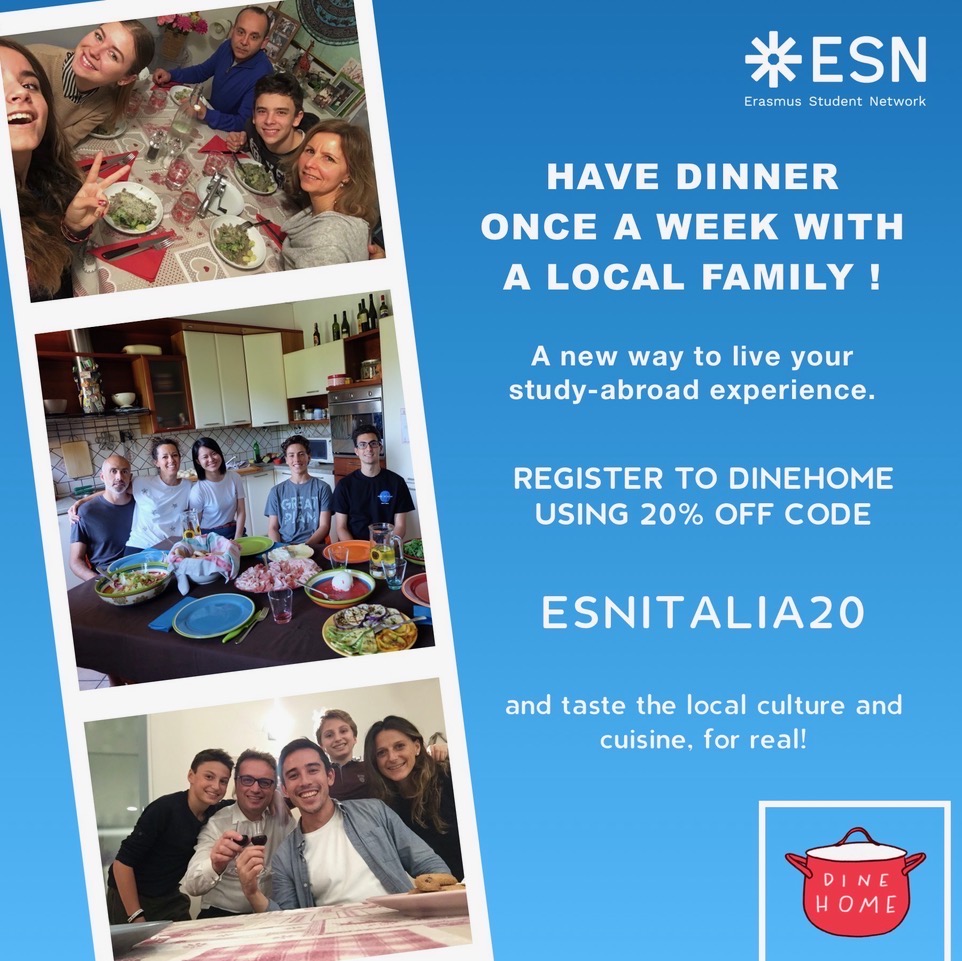 Website:
Facebook:
https://www.facebook.com/dinehome.it/
Instagram:
https://www.instagram.com/dinehome.it/?hl=en
Email: