*************************************************************************************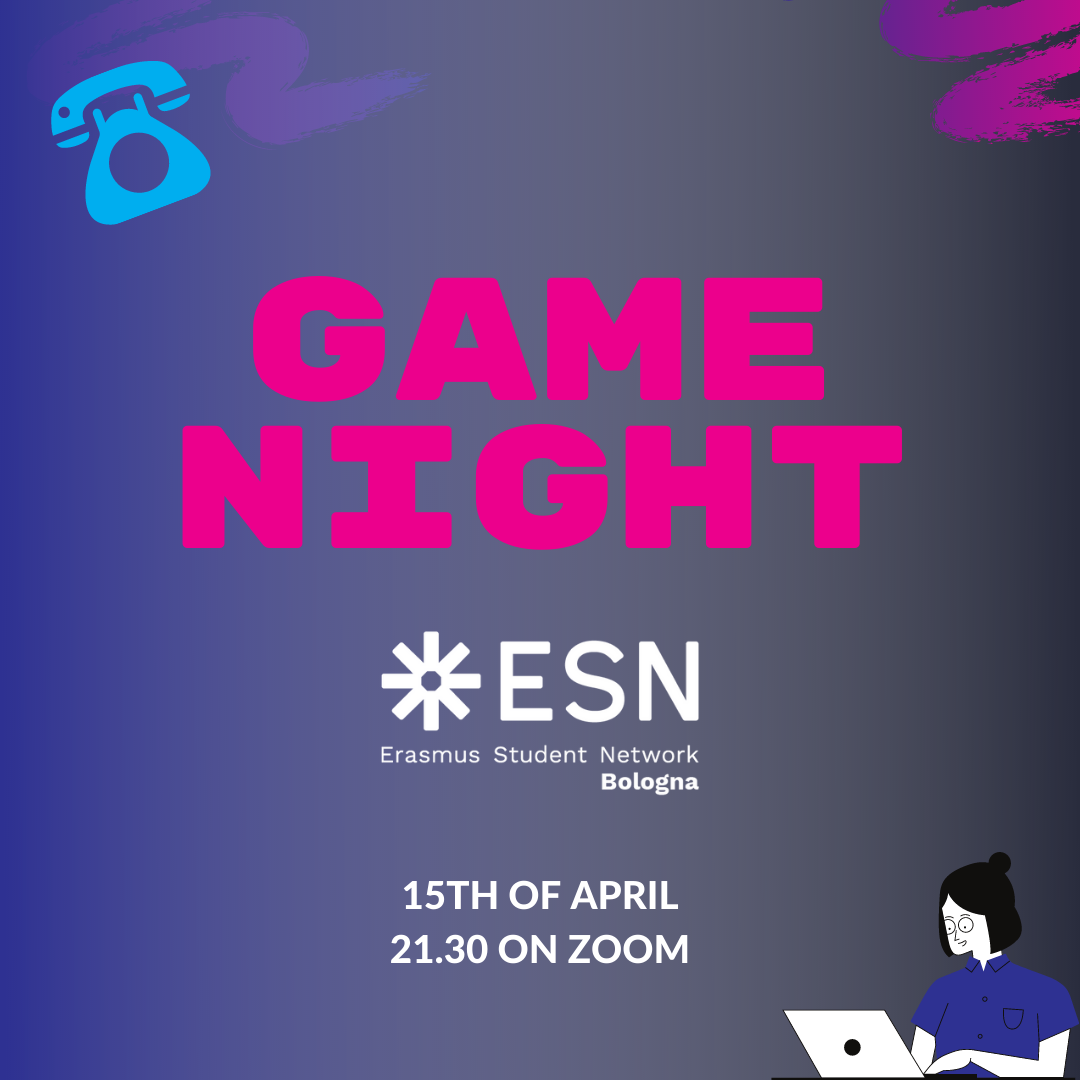 Hey guys!

Good news for everyoneee?
This Thursday 15th of March we'll have an online Game Night on Zoom!? We have three funny online games to present you?
Charades
Gattic Phone
Most likely to
We will be talking on Zoom and playing online multiplayer?
Let's meet virtually and have an amazing time?
When?
Thursday 15th of April at 21:30
Where?
On Zoom
✅How to join ?
Fill out this form: https://docs.google.com/forms/d/e/1FAIpQLScYwg9Q7e7YKJlNa0tF3J-Pro2ilp6BUNIzDxBJr_CYcBt7rg/viewform
Or you can directly enter at the meeting: https://unibo.zoom.us/j/95817739460?pwd=VCs2bFpsN2JlOFI0M0xoTFo0RG5TQT09
Zoom, an university account (suggested), enthusiasm and something to drink?
We're waiting for you to join us and have fun together! See you so ✨
Date:
15/04/2021 -

21:30

to

23:30
Meeting Point:
https://unibo.zoom.us/j/95817739460?pwd=VCs2bFpsN2JlOFI0M0xoTFo0RG5TQT09
What's included:
Three games to play online