Ciao ragazzi!
Per chi balla, per chi non ha mai ballato, per gli amanti del genere salsa... anche questo semestre abbiamo organizzato un corso di balli caraibici (salsa, bachata, kizomba – livello base ed intermedio) a prezzo ridotto.
Ogni mercoledì dalle 21:00 ci sarà il corso di salsa e bachata (corso unico) per intermedi, alle 22:00 per principianti, limitato solo a studenti Erasmus 
a partire 
dal 4 marzo
  in 
Via del Carpentiere 14
 (
mappa
) presso il Circolo Casalarga, in una palestra professionale.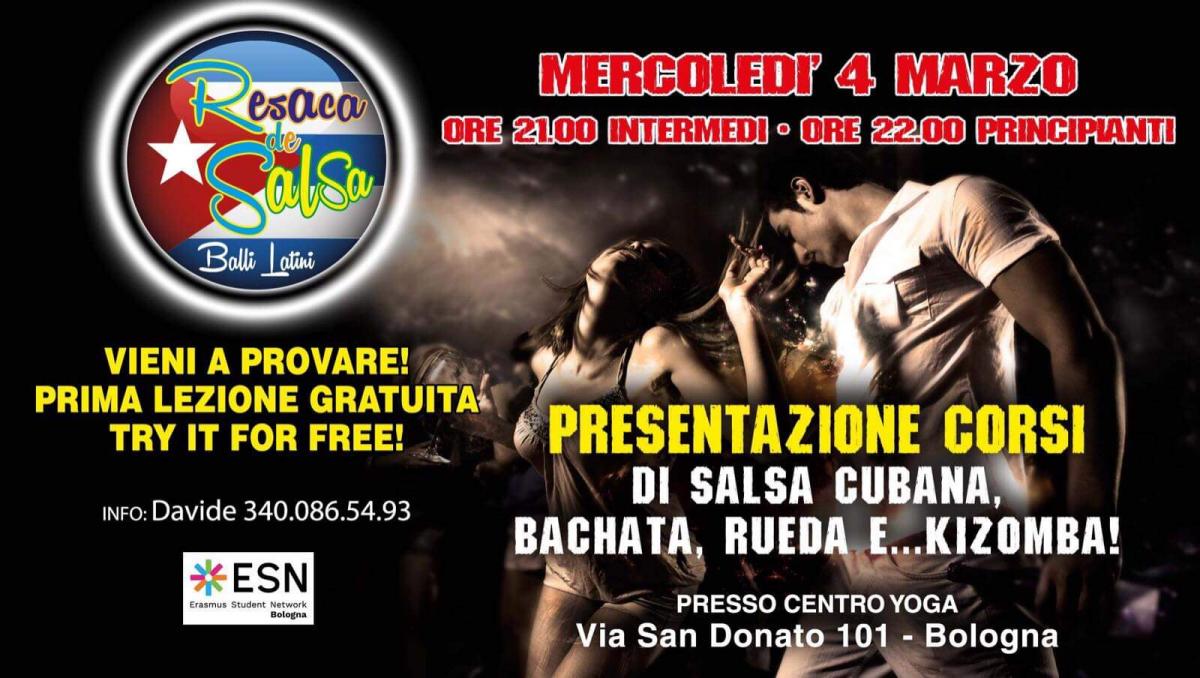 Ed ecco i prezzi speciali riservati ai possessori della tessera ESN:
Costo mensile 30€ + 15€ di tessera associativa (comprensiva di assicurazione da pagare una volta l'anno).
Costo due mesi 60€ + 15€ di tessera associativa.
Costo per tre mesi 80€+ 15€ di tessera associativa, se confermata all'inaugurazione dei corsi anche solo con piccolo acconto.
Ogni lezione durera' un'ora e mezza.
Anche alcuni dello staff di ESN seguiranno il corso: l'appuntamento è per mercoledì 4 marzo, ore 20:00 in porta San Donato!
Se sei interessato, clicca QUI
La compilazione del form NON implica l'iscrizione al corso.
A presto!
Per informazioni:
*************************************************************************************
Hi guys!
For those who dance, for those who have never danced, for salsa fans... also this semester we planned a course of Caribbean dances (salsa, bachata, kizomba – basic and intermediate level) at low price.
Every Wednesday from 9:00 p.m. there will be classes of salsa and bachata for the intermediate, at 10:00 p.m. for beginners, reserved only for Erasmus students,
 starting from 
March 4

th
 in 
Via del Carpentiere 14
 (
map
) at "Circolo Casalarga", in a professional gym.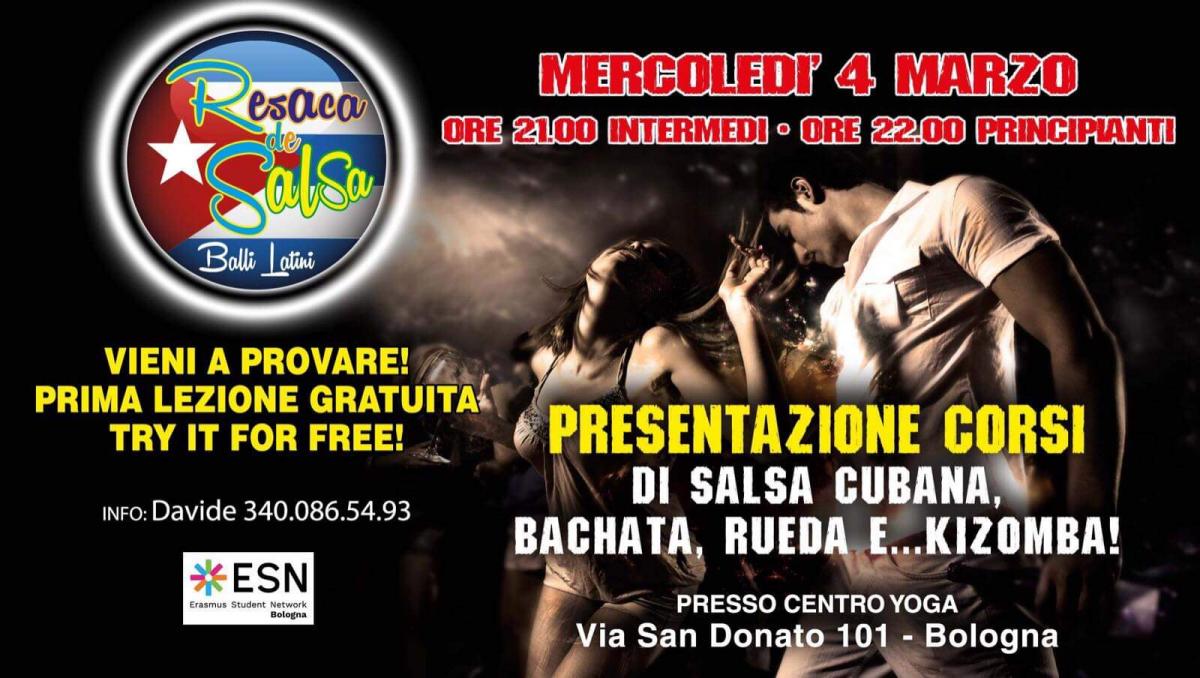 Special prices with ESN Card:
Monthly cost is 30€ + 15€ for the membership card (includes insurance that you have to pay one time each year).
Cost for two months 60€ + 15 for the membership card.
Cost for three months 80€ + 15 for the membership card, if you confirm at the inauguration of the courses.
Each class will last one hour and half.
Some of the ESN staff members are gonna attend the course as well:
The appointment is gonna be on Wednesday, March 4

th

, at 8:00 p.m. at Porta San Donato!
If you are interested in it, click HERE
Filling in the form does NOT implicate the enrolment in the course.
See you soon!
For information:
Date:
04/03/2020 -

20:00

to

23:30
Contact details:
Benti +39 3386237128 benti@esnbologna.org Baldo +39 3383841038 baldo@esnbologna.org
An ESNcard of this section required.