Ciao a tutti,
ESN Bologna, in collaborazione con ESN Trento, vi dà la possibilità di partecipare ad un
Evento Nazionale ESN
di
4 giorni
sulle nevi di Folgaria!!
Clicca
QUI
per vedere il video di una edizione passata
Clicca QUI per vedere il video teaser di ESN Bologna di quest'anno
Quando? Dal 15 al 18 Marzo 2018.
Dove? Folgaria, Trentino.
A che prezzo? Solo 210€ che include:
3 notti in Hotel *** (trattamento in mezza pensione: colazione e cena)
4 giorni di skipass
Assicurazione
Diritti agenzia viaggi
Feste
Il prezzo NON include:
Trasporto A/R Bologna-Folgaria (treno e/o bus), circa 25/35€
25€ di cauzione (caparra) per l'Hotel e Skipass (vi verrà restituita a fine viaggio)
Gli eventuali costi per il noleggio di sci/snowboard per 4 giorni e maestro di sci/snowboard sono:
Completo sci/snowboard: 30€
Solo Scarponi: 15€
Solo sci/snowboard: 25€
Casco: 5€
Maestro: 25€ per 6 ore, suddivise in 2 ore al giorno per 3 giorni
Ed ovviamente ci saranno 3 feste organizzate da Esn Trento con 400 Erasmus da tutta Italia!
Andremo in vari disco-pub con ingresso gratuito e sconti sulle consumazioni con tessera ESN!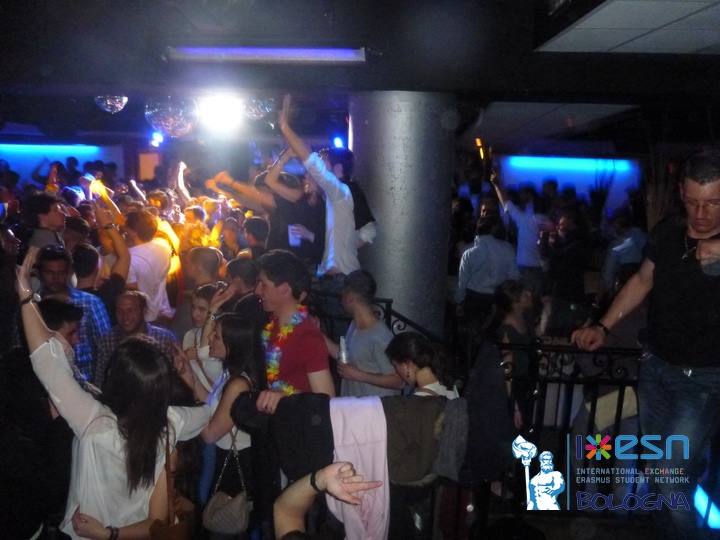 ATTENZIONE: I posti sono limitati, quindi solo i più veloci ad iscriversi potranno partecipare a questo fantastico viaggio.
PER ISCRIVERSI:
Compilate il form online
QUI
DEADLINE PER I PAGAMENTI: MERCOLEDI' 14 FEBBRAIO!!!
Per informazioni:
*************************************************************************************
Hi Folks!!
ESN Bologna, in cooperation with ESN Trento, gives you the opportunity to participate in its
National Event ESN
on the snow in Folgaria!!
Click HERE to watch the video of a previous edition!
Click HERE to watch the teaser video made by ESN Bologna!
When? From the 15th to 18th of March 2018.
Where? Folgaria, Trentino.
At which price? Only 210€ which includes:
3 nights in Hotel *** (half-board service: breakfast and dinner)
4-days skipass
Insurance
Travel agency rights
Parties
The fee DOES NOT include:
Return trip Bologna-Folgaria (train and bus), around 25/35€
25€ of deposit ("caparra") for the Hotel and Skipass (it will be returned at the end of the trip)
The additional costs for the rental of ski/snowboard for 4 days and the teacher of ski/snowboard are:
Full ski/snowboard: 30€
Only boots: 15€
Only ski/snowboard: 25€
Helmet: 5€
Teacher: 25€ for 6 hours, divided over 2 hours daily for 3 days
And of course there will be 3 parties organized by Esn Trento with 400 Erasmus form all over Italy!
We'll go to some disco-pubs with free entrance and discounts on the drinks with the ESNcard!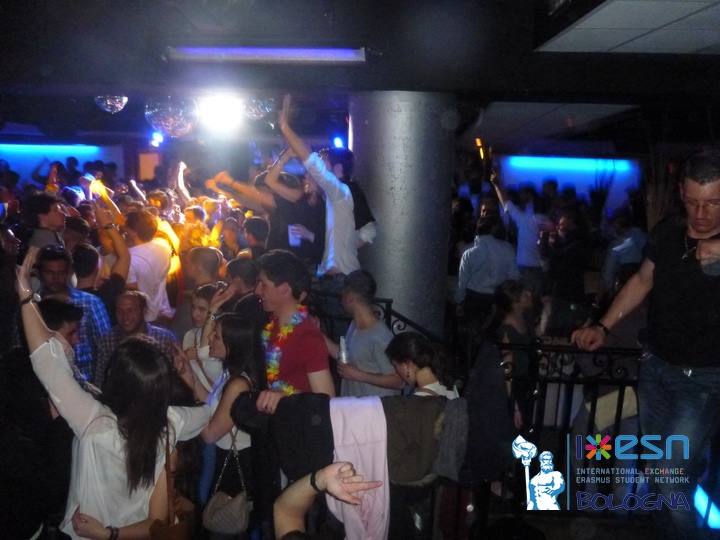 Attention: Places are limited, so only the fastest can partecipate in this wonderful trip.
TO SUBSCRIBE:
Fill the online form
HERE
DEADLINE FOR THE PAYMENTS: WEDNESDAY, FEBRUARY 14th!!!
For information:
Date:
15/03/2018 - 06:00

to

18/03/2018 - 22:00
Meeting Point:
Bologna Bus Station (Autostazione)
What's included:
3 nights in Hotel *** (half-board service: breakfast and dinner)
4-days skipass
Insurance
Travel agency rights
Parties
Contact details:
Vero V. +39 3479778183 veronica@esnbologna.org
An ESNcard of this section required.
Everyone is invited.