Exclusive offers with American Tourister!
As an ESNcard holder, you are entitled to some pretty special stuff. Now, ESN and American Tourister have teamed up to give you a fantastic 20% off all American Tourister products! (minimum spend €69).*
We know that you will be travelling around quite a lot whilst studying. So why not fill your life with colour along the way and take this opportunity to grab some funky American Tourister luggage? Whether it's for an exciting weekend break, a trip back home or a 2 week holiday, we have the perfect suitcase for you! 
American Tourister knows a thing or two about luggage. We pride ourselves on being travel bag gurus and offer some of the best luggage options for the active and enthusiastic globetrotter. With no sacrifice on quality, we offer an exciting range of great value for money suitcases, combining style, practicality, cool designs and colours. So when life calls, be ready!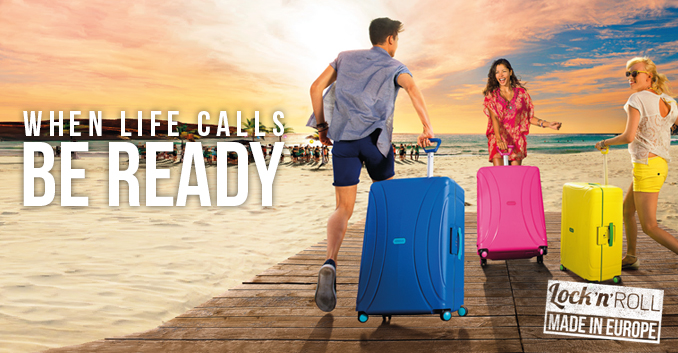 Access the discount!
To benefit from this exclusive 20% discount, follow these simple steps:
Request your discount code on the top-right side of this page (after logging in)
Visit the American Tourister website, enter your discount code and choose your country of delivery.
Browse the great collections and purchase your favourite suitcases. (Don't forget the €69 minimum purchase to qualify for the discount)
Done! Your suitcase will be winging its way to your chosen country of delivery!
Don't have an ESNcard? Send us (partnership@esn.org) your Erasmus Acceptance Letter and we'll give you access to the offer!
Tag us and share your Erasmus experience!
*American Tourister is available in 16 countries across Europe. Delivery is country specific, so you will be asked to select the destination country of where you would like your luggage to be sent. Offer is not combinable with other promotions and is valid until August 2016.Click here for full Terms and Conditions of the offer.