DR-WALTER developed tailored travel insurance packages for Erasmus travellers and also liability insurance for Erasmus trainees.
DR-WALTER is a leading expert for worldwide student insurance. DR-WALTER and ESN have partnered to provide PROTRIP-WORLD, a special tailored insurance plan for Erasmus+ students. As Erasmus+ student you should travel with adequate insurance:
With PROTRIP-WORLD you can choose between a pure travel health insurance and our comprehensive coverage, consisting of:
Travel accident insurance
Travel liability insurance
Baggage insurance
Assistance insurance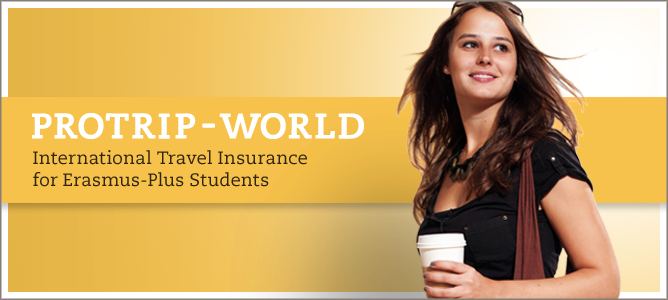 PROTRIP-WORLD provides all Erasmus+ students with its MY-SAFETY-ASSISTANT app. The app gives relevant information in real time such as travel safety warnings, country information and news concerning the traveller's current whereabouts.
Erasmus interns also definitely need liability insurance.
PROTRIP-WOLRD-H is a liability insurance with comprehensive cover specially developed for Erasmus interns.