Ciao a tutti Erasmus!
Siete pronti per una nuova serata insieme?! Preparate i popcorn perché arriva la
Movie night!
Vi piace il cinema? Vorreste approfondire la vostra conoscenza della lingua e della cultura italiana in compagnia di tutti i vostri amici internazionali? O più semplicemente avete voglia di vedere un bel film?
Mettetevi comodi perché siamo qui a proporvi "Viva l'Italia" !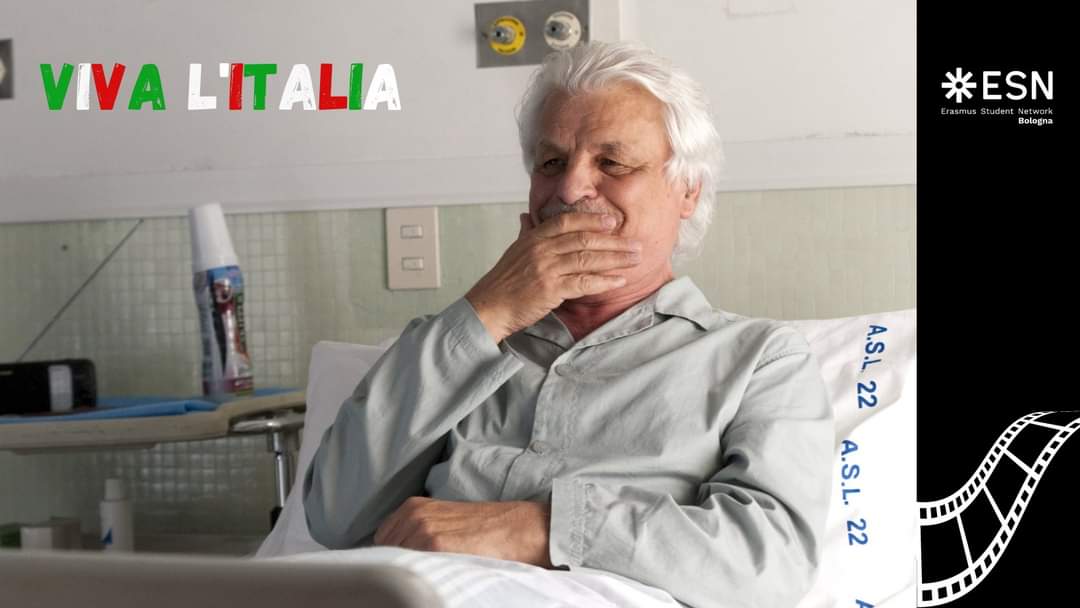 Dove? Sempre a casa vostra!
Quando? Mercoledì 14 Aprile alle 21:30
Di cosa ho bisogno? Un divano, una birra e un account Zoom e Netflix! (link zoom)
Come posso partecipare? Compilate il super brevissimo form (entro le 16 di mercoledì 14 Aprile) di iscrizione che trovate qui:
Vi invieremo il link del Netflix party su Zoom.
Avete dimenticato di compilare il form ? No problem, potete cliccare direttamente sul link della riunione qui:
Volete sapere di più sul film?!
Che film guarderemo:
Il primo film della serie sarà "Viva l'Italia", diretto dal regista Massimiliano Bruno.
Un film che presenta la politica Italiana nella classica chiave comica del bel paese ma che lascia spazio a riflessioni e analisi ! Disegna il ritratto della situazione politica Italiana e crea nello spettatore sentimenti contrastanti.
Trama:
Un uomo, affermato politico e padre di famiglia, a causa di una strana sindrome senile comincia a dire sempre ciò che pensa ed a svelare scomodi retroscena politici, senza essere in grado di controllare ciò che racconta. Le conseguenze non si fanno attendere ma il rapporto con i figli ne esce rafforzato.
Non mancate! Vi aspettiamo!
*************************************************************************************
Hello Erasmus people! 
Are you ready for this brand-new night together? Prepare your popcorns because Movie night is coming! 
Do you like the cinema? Would you like to improve your knowledge of Italian culture and language with all of your international friends? Or maybe you just feel like watching a good movie?
Sit back because we're proposing to you "Viva l'Italia"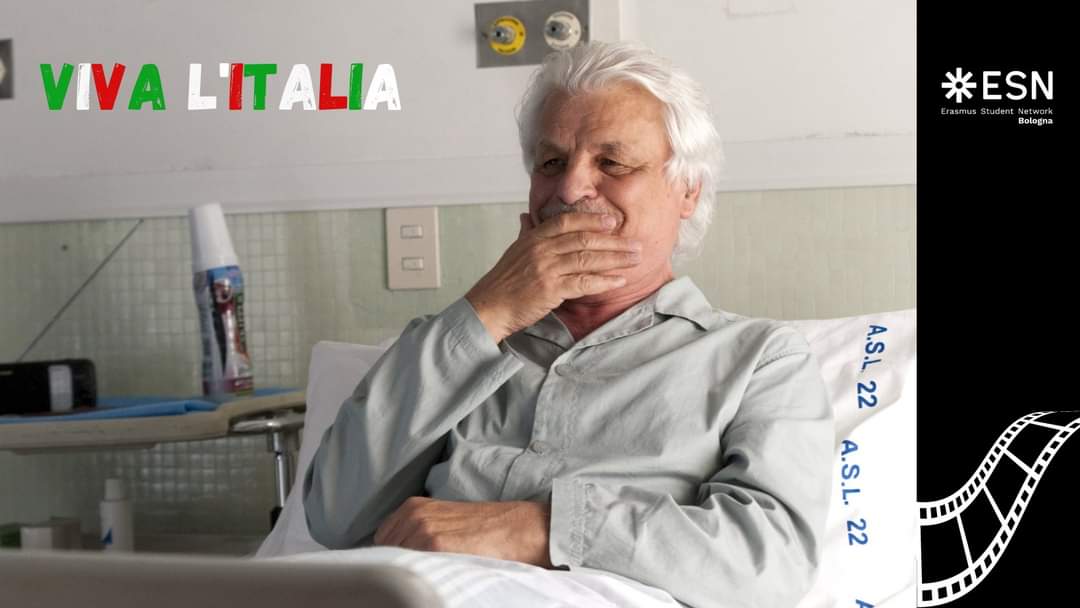 Where? At home, as usual!
When? Wednesday, April 14 at 21:30
What do you need? A sofa, a beer, and a zoom account, and Netflix! 
How can you participate? Fill the extremely short subscription form (not after 4 p.m. of 14th April) that you can find here:
We'll send you the link to the Netflix party at the Zoom meeting
Did you forget to fill the form? No problem, you can click on the direct Zoom meeting link here:
Do you want to know about the film?!
The first film of the cycle will be "Viva l'Italia", by the director 
Massimiliano Bruno.
A movie that presents the Italian politic in a comic key that leaves room for reflections and analysis! It draws the Italian political portrait nowadays and create mixed feelings in the viewer.
Plot:
A man, an affirmed politician, and father of a family, due to a strange senile syndrome always begins to say what he thinks and to reveal uncomfortable political backgrounds, without being able to control what he says. The consequences of him are not long in coming but the relationship with his children is strengthened.
Don't miss it! See you soon!
Date:
14/04/2021 -

21:30

to

23:30
Meeting Point:
https://unibo.zoom.us/j/96592324494?pwd=MkVaSDd6MWo2NWY5aTd5WkhPcDR6UT09