Cari erasmus,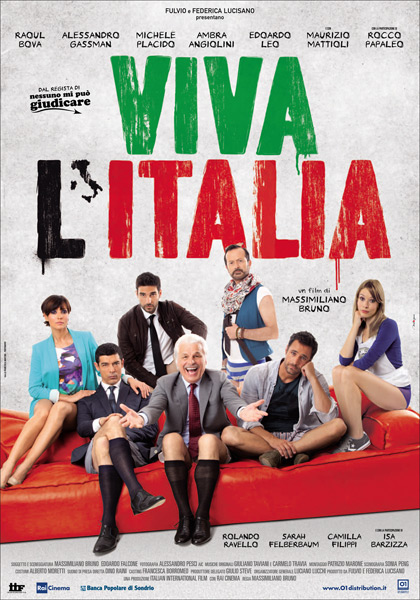 Martedì 4 novembre
ritorna il
Cineforum
organizzato da
ESN
!
Vi piace il cinema? Vorreste approfondire la vostra conoscenza della lingua e della cultura italiane, gratuitamente e in compagnia di tutti i vostri amici internazionali? O più semplicemente avete voglia di vedere un bel film?
Perfetto, allora tenetevi liberi per martedì 4 novembre! ESN vi offre un percorso attraverso alcuni classici e non, del nostro cinema, tra generi e autori che hanno reso celebre l'Italia nel mondo!
L'ingresso è gratuito e riservato ai soli possessori di tessera ESN. Quindi non dimenticate di portarla!
L'appuntamento è alle ore 20:30 in Piazza Antonio Scaravilli, alla Facoltà di economia, fuori dall'aula 3.
Le proiezioni saranno sempre in italiano con sottotitoli in italiano.
Il sesto film della serie sarà "VIVA L'ITALIA", uscito nel 2012 e diretto da Massimiliano Bruno. "Cosa succederebbe se all'improvviso fossimo costretti a dire soltanto la verità?" Questa è la domanda da cui nasce l'idea del regista nel mettere in scena questa commedia. Una rappresentazione critica della politica italiana mostrando, senza inganni, il profondo frazionamento di cui soffre oggi il nostro paese.
Michele Spagnolo è un importante uomo politico, leader del partito "Viva l'Italia", che ha approfittato del suo ruolo anteponendo sempre i suoi interessi personali a quelli del Paese. Tra le altre cose, in una militanza politica di trent'anni, ha sistemato i suoi tre figli (Valerio, Riccardo e Susanna) trovando a ciascuno un posto di lavoro. Mentre si sta intrattenendo con l'amante, Michele viene colpito da un ictus che gli toglie i freni inibitori: a causa di questa franchezza, Michele dice tutto quello che gli passa per la testa, confessando tutte le verità che per anni e anni si era impegnato a tenere nascoste. La convalescenza del padre, sarà per i tre figli un percorso di rinascita e di riscoperta di loro stessi.
Una storia che non risparmia nulla, seppur con leggerezza, dell'attualità italiana e quelli che possono essere gli stereotipi italiani. Un film che vuole dar il coraggio per fare cambiamenti, senza dimenticare però gli errori commessi. 
Vi aspettiamo!!
Per informazioni:
*************************************************************************************
Dear Erasmus,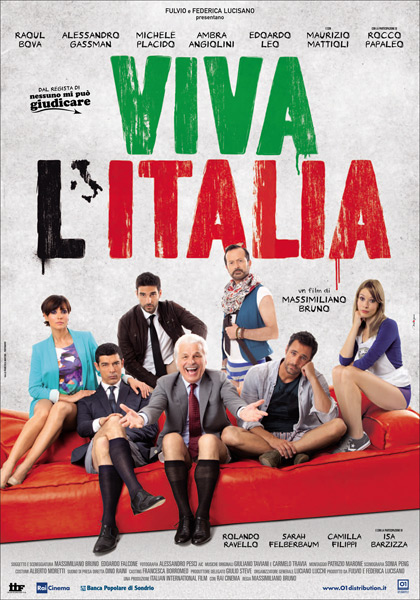 On
Tuesday, November 4
th
, the
ESN Cineforum takes off
!
Do you like movies? Would you like to deepen your knowledge of the Italian language and culture, while spending an informal evening with ESN and all your international friends, completely free of charge? Or do you simply want to enjoy a nice movie?
Great, then keep your evening free of commitments on Tuesday the 4th! ESN offers you a journey throughout some cornerstones of Italian cinema, across different genres and authors that made our country famous in the world!
The entrance is free of charge and restricted to the owners of the ESN card: don't forget to bring it with you!
We meet at 8:30 p.m. in Piazza Antonio Scaravilli, at the Economy Faculty, right outside of the Aula 3.
The screenings will always be in Italian with Italian subtitles.
The Sixth movie will be "Viva l'Italia", released in 2012 and directed by Massimiliano Bruno.
"What is going to happen if suddenly we should say just the truth?"
That is the question at the origin of director's idea, who wants to stage this comedy. A critical representation of italian political affairs shows the deep splitting up that our country suffer from, without cheating.
Michele Spagnolo is an important politician, party "Viva l'Italia" leader, who has taken advantage of his position preferring Always his personal interest instead of Italian ones. All things considered, during his long-lasting political militancy (30 years), he has been getting each of his sons (Valerio, Riccardo e Susanna) a job. While he is hanging out with his lover, Michele has been affected with a stroke. Because of it, he hasn't got anymore inhibitions, so he says everything is going through his head, admitting all the truth which he had been trying to hide for years. The father's recovery will be a rebirth and self-rediscovery path for the sons. 
A story that doesn't save anything, even lightly, of current italian situation and those who may be italians stereotypes. The movie wants to give the courage to make changes, without forgetting mistakes.
See you there!
For information: