Ciao Ragazzi!
Come ogni anno, ESN, con il contributo dell'Alma Mater Studiorum - Università di Bologna, vi propone una gita in luoghi romantici e pieni di storia, narrati e cantati da antichi poeti Latini, ma anche dai più moderni scrittori..... Romeo e Giulietta vi dicono nulla? La bellissima città di Verona ci sta aspettando!
Visiteremo Verona, poi faremo IL TOUR DELLE OSTERIE durante il quale andremo in ben QUATTRO OSTERIE e termineremo con una Gran Festa assieme agli Erasmus di Verona!
ATTENZIONE: LA CENA DI ARICCIA DEL VIAGGIO A ROMA O LE CRAZY DINNER ESN SEMBRAVANO DURE? BENE, QUI SIAMO AD UN LIVELLO SUPERIORE!
Come funziona il TOUR DELLE OSTERIE?
Ci divideremo in 3 gruppi da 15 persone circa.
Quando si arriva nella prima osteria saremo tutti assieme e ad ognuno viene dato del vino rosso o del vino bianco accompagnato da un ricco buffet.
Ogni gruppo va in un'osteria.
Il gruppo deve bere tutto il vino.
Una volta finito, ogni gruppo va nella prossima osteria.
Ancora una volta il gruppo riceverà del vino rosso e del vino bianco.
Si finisce il vino e si va nella prossima osteria, continuando così fino alla fine.
Dopo il tour andremo a fare festa con gli erasmus di Verona.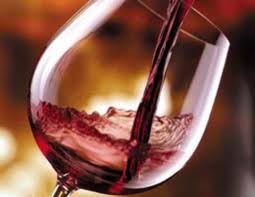 PROGRAMMA DELLA GITA - 16 febbraio:
Ore 11:30 Ritrovo in autostazione.
Ore 12:00 Partenza da Bologna in autobus privato.
Ore 14.00 Arrivo a Verona e inizio della visita guidata della città con i nostri amici di ESN VERONA.
Ore 16.00 CIRCA: Tempo libero in giro per la città.
Ore 18:00 Inizio del tour delle Osterie.
Ore 22:30 Grande festa con gli erasmus di VERONA!
Ore 02:30 Torniamo a Bologna.

Per partecipare al viaggio, compila il form cliccando
QUI
La fee è di 25€ e comprende:
Pullman A/R.
Visita guidata della città di Verona.
Tour delle osterie (con degustazione di cibi e vini :-P).
Ingresso nel locale post tour con ESN Verona.
GUARDA IL VIDEO DI UNA DELLE EDIZIONI PRECEDENTI QUI
Per informazioni:
*************************************************************************************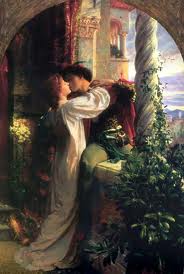 Hi guys!
As every year, ESN, with the contribution of the Alma Mater Studiorum - University of Bologna, offers you a trip to a romantic and rich of historical sites city, narrated and sung by the ancient Latin poets, as well as by modern writers... Does Romeo and Juliet tell you anything? The beautiful city of Verona is waiting for us!
We'll do a sightseeing of Verona, after we'll enjoy the THE TOUR OF THE INNS (OSTERIE)... we'll visit FOUR DIFFERENT INNS, ending with a Great Party with the Erasmus of Verona!
WARNING: HAS THE DINNER IN ARICCIA DURING OUR TRIP TO ROME OR THE ESN CRAZY DINNERS SEEMED TOUGH? WELL, HERE WE ARE A STEP ABOVE!
How does the TOUR OF THE INNS work?
We'll split into 3 groups of more or less 15 people.
When we'll arrive at the first inn we'll be all together and everyone will get red or white wine, with a rich buffet.
Each group goes to a inn.
The group must drink all the wine.
Once finished , each group goes to the next inn!
Once again, the group will receive red and white wine.
The wine must be finished and then right away to the next inn, going on till the end.
After the tour we're going to party with the Erasmus from Verona!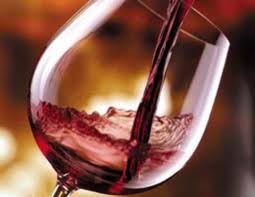 TRIP SCHEDULE -
Saturday, February 16th
:
11:30 a.m. Meeting at the bus station.
12:00 a.m. Departure with private bus from Bologna.
2.00 p.m. Arrival in Verona and start the city tour with our friends from ESN VERONA.
4.00 p.m. Free time in the city center.
6:00 p.m. Beginning of the Tour of the Inns.
10:30 p.m. Great party with the Erasmus from VERONA!
2:30 a.m. Back to Bologna.

Date:
16/02/2019 - 11:30

to

17/02/2019 - 04:30
What's included:
Round trip by bus
Sightseeing of Verona
Tour of the inns (with food and wine tasting included :-P)
Ticket to the club, with ESN Verona
Contact details:
Ricky +39 3387259858 ricky@esnbologna.org Matteo +39 3270118672 matteodg@esnbologna.org Benti +39 3386237128 benti@esnbologna.org Luigi +39 3408616259 uigi@esnbologna.org Giulia +39 3934369863 giulia@esnbologna.org
An ESNcard of this section required.