Ciao Erasmus!
Vi va di di ballare la danza più passionale , più sensuale , più elegante e più divertente che ci sia? Vi proponiamo di ballare e divertirci insieme!
Esn Bologna vi invita a provare il TANGO ARGENTINO per esprimere l'ardore, la teatralità, l'amore e la passionalità che ci arde dentro con prezzi speciali.
Il corso per principianti assoluti avrà inizio lunedì 24 febbraio ore 21:00 e la prima prova è gratuita.
Il prezzo del corso per studenti erasmus con tessera ESN è il seguente:
Prezzo mensile: 45€
70€ per due mesi
100€ per tre mesi
125€ per 4 mesi
Ogni lezione durerà un'ora e nel prezzo è incluso il costo della tessera annuale UISP che vi permetterà di accedere alla scuola di ballo.
Il corso verrà tenuto da un maestro professionista della scuola di tango argentino AlmadeTango, presso la 
Scuola Team Cubano in Piazza Galileo Galilei 4
 (
mappa
).
Anche alcuni dello staff di ESN seguiranno il corso.
Compila il seguente modulo
 se sei interessato a partecipare alla prima lezione di prova gratis: 
https://goo.gl/e2KOc7
L'appuntamento è per lunedì 24 febbraio alle ore 20:45 davanti alla Fontana del Nettuno in Piazza Maggiore.
Per informazioni:
*************************************************************************************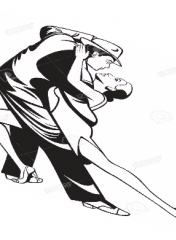 Hi Erasmus!
Would you like to learn the most passionate, sensual, sleek, amusing dance there is?
Let's dance and have fun together!
Esn Bologna gives you the possibility to join ARGENTINE TANGO classes for absolute beginners to express the love, the theatrically, the passion that burns within us at a special price!
The course will begin on Monday, February 24th at 9:00 p.m. and the first lesson is for free.
Special prices with ESN Card for Erasmus and International Students:
Monthly price 45€
70€ for two months
100€ for three months
125€ for four months
Each lesson will last one hour and the fee includes the price of the UISP card, the membership card of the dance school.
The course will be held by a professional tango teacher from AlmadeTango at 
dance school Team Cubano in Piazza Galileo Galilei, 4
 (
map
).
Some of the ESN staff will also attend this course.
Fill in this form
 if you are interested to participate in the first trial class for free: 
https://goo.gl/e2KOc7
The meeting point is on Monday, February 24that 8:45 p.m. in front of the Neptune Fountain in Piazza Maggiore.
For information:
Date:
24/02/2018 -

20:45

to

22:00
Meeting Point:
Fontana del Nettuno in Piazza Maggiore
Price:
Various prices, first lesson FREE
Contact details:
Cristina +39 3492842790 cristina@esnbologna.org Roberto +39 3492244560 almadetango@live.com
An ESNcard of this section required.