Ciao ragazzi,
è arrivato un altro importante evento made in ESN!!!
Anche quest'anno vi proponiamo una fantastica giornata sulla neve dell'Appennino Tosco-Emiliano, a 1 ora da Bologna!!! Andremo a Corno alle Scale, rinomata stazione di sci bolognese scelta negli anni scorsi dal campione italiano di sci Alberto Tomba come sede dei suoi allenamenti.
Un vero paradiso per gli amanti di tutti gli sport invernali!!!
Oltre ai 36 chilometri di piste, di varia difficoltà ed in grado di soddisfare qualsiasi esigenza, la stazione bolognese offre piste e divertimento assicurato anche per gli appassionati dello snowboard, grazie alla presenza di uno Snowpark!
QUANDO E DOVE?
Giovedì 14 febbraio
al 
Corno alle Scale
(
mappa
), una piccola oasi montana, incastonata nel cuore dell'Appennino Bolognese.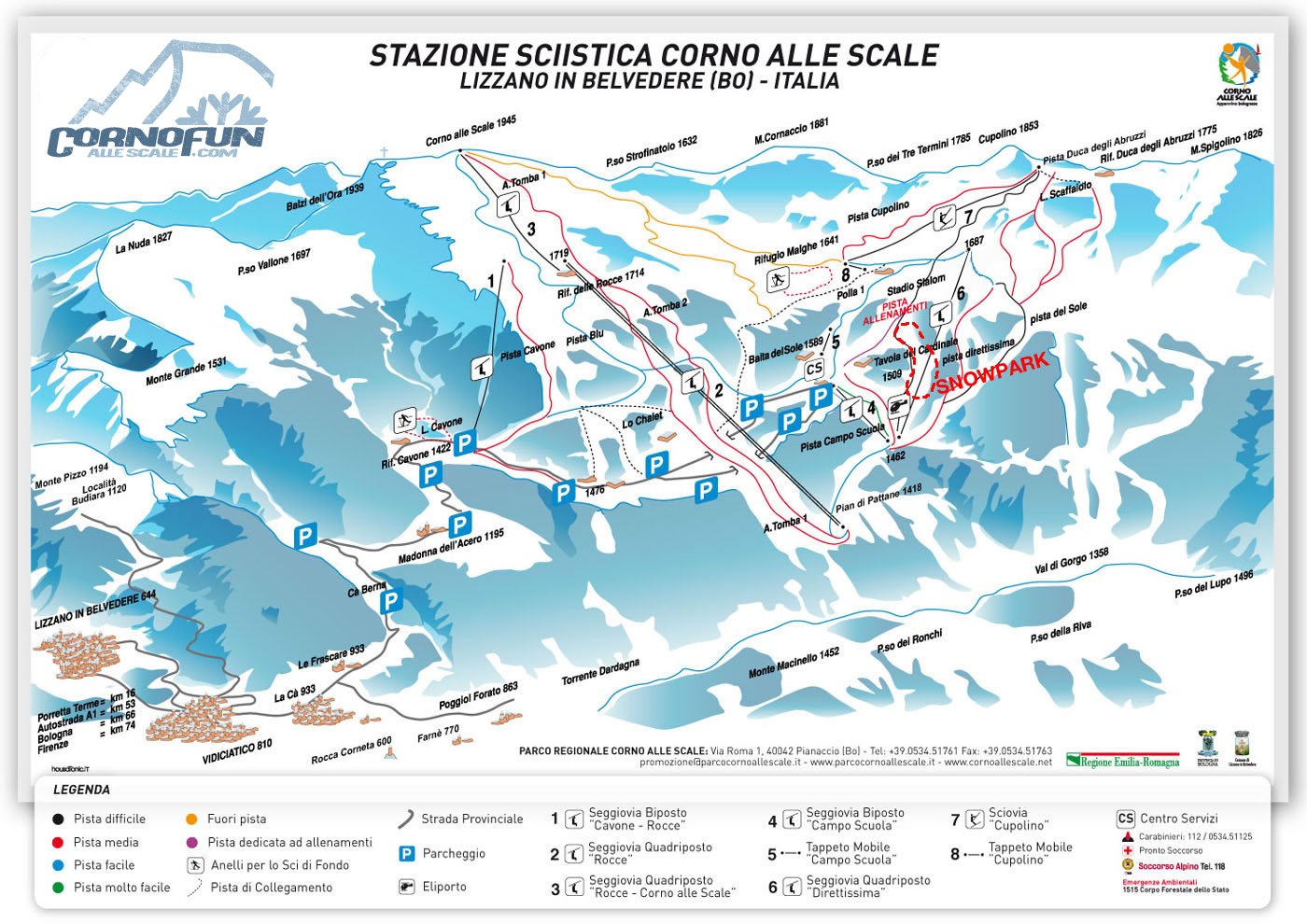 COSA FAREMO?
Partiremo da Bologna la mattina alle ore 7:30 e appena arriveremo, inizieremo subito a sciare!!!! Ognuno di voi potrà scegliere di utilizzare gli SCI o lo SNOWBOARD.
Alle 16:30 gli impianti chiuderanno e noi, dopo aver riconsegnato l'attrezzatura, ripartiremo per Bologna.
COME?Compilando il form QUI
QUANTO COSTA?
Grande Offerta ESN! La quota é di soli 30€ e comprende:
TRASPORTO in autobus a/r Bologna - Corno alle Scale.
SKIPASS giornaliero.
A PARTE, PER CHI VUOLE, ESN OFFRE ANCHE:
NOLEGGIO ATTREZZATURA: 10.00 €/ persona (Sci + scarponi + racchette + casco) o ( snowboard + scarpe + casco).
PRANZO IN QUOTA (RISTORANTE): 8.00€ per primo piatto a scelta tra 4 primi tipici dell'Emilia Romagna, con opzione vegetariana, contorno e acqua.
Per informazioni:
*************************************************************************************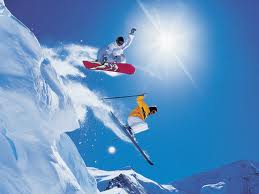 Hi guys,
Here we are... with another important event made in ESN!!!
Also this year we offer you a marvellous Day on the snow of the Appennino Tosco-Emiliano, 1 hour from Bologna!!! We will go to Corno alle Scale, important ski-station selected in the last years by the Italian alpine skiing world champion Alberto Tomba as place for his workouts.
A paradise for lovers of all winter sports!!!
In addition to the 36 kilometres of ski runs of various difficulties, the ski-station offers ski runs and enjoyment for all the snowboarding fans, thanks to a Snowpark!
WHEN and WHERE?
Thursday, February 14th in Corno alle Scale
(
map
), a small mountain oasis, nestled in the heart of the Appennino Bolognese!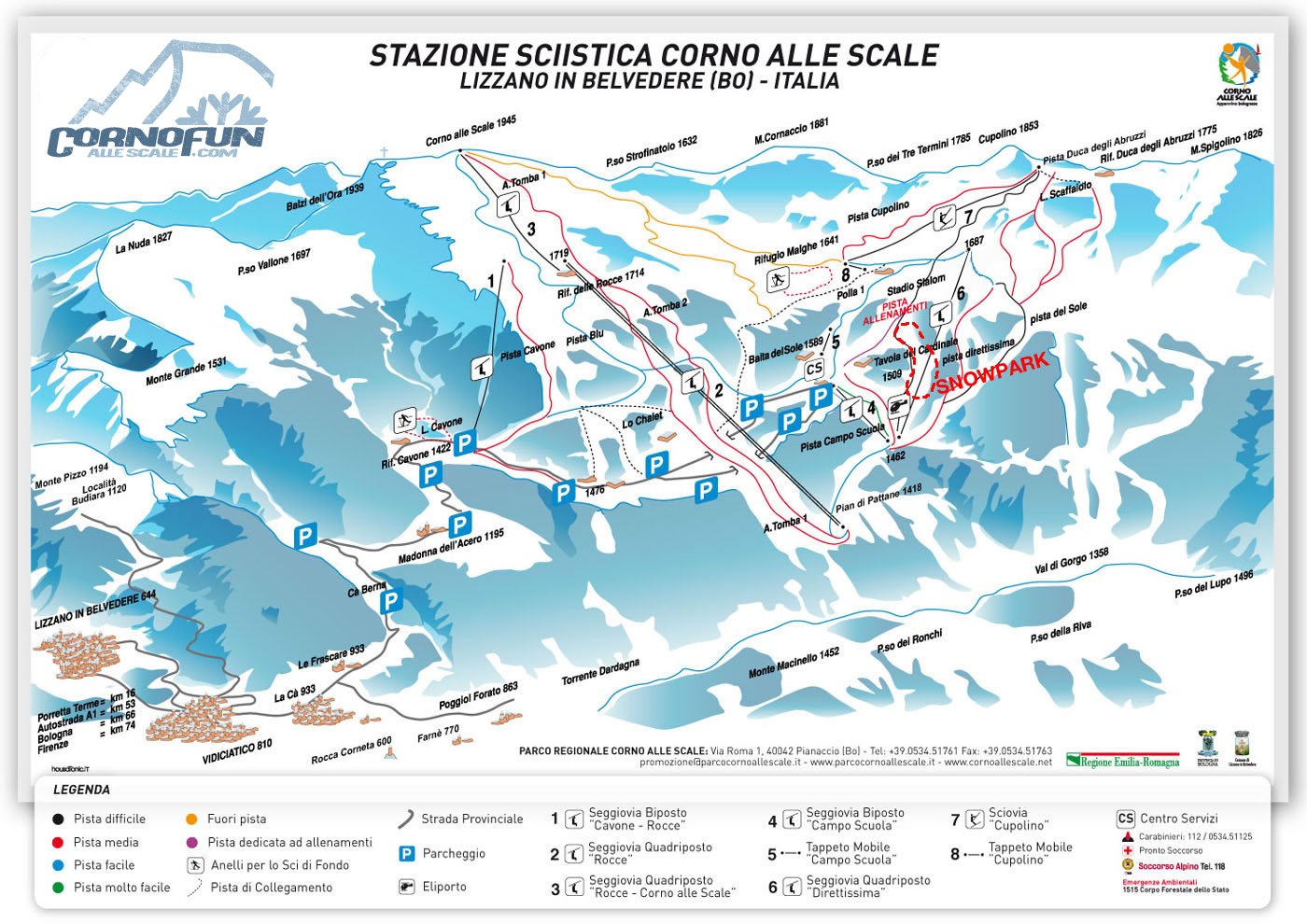 PROGRAM
We are going to leave from Bologna in the morning at 7:30 a.m. and once we arrive, we will start immediately skiing!!!! Each one can choose to use his own SKI or SNOWBOARD! At 4.30 p.m., when the ski-station closes, we are going back to Bologna.
HOW?
HOW MUCH IS IT?
Great ESN Offer! The fee is only 30€ and it includes:
ROUND TRIP Bologna - Corno alle Scale by bus.
SKIPASS for 1 day.
APART, FOR THOSE WHO WANT, ESN ALSO OFFERS:
EQUIPMENT RENTAL: 10.00€/person (Ski + ski boots + snowshoe + helmet) or (snowboard + shoes + helmet).
LUNCH AT ALTITUDE (RESTAURANT): 8.00€ for first course on your choice among 4 first typical Emilia Romagna dishes, with vegetarian option, side dish and water.
For information:
Date:
14/02/2019 -

07:30

to

19:30
Address:
40042
Lizzano in Belvedere
BO
Italy
What's included:
ROUND TRIP Bologna - Corno alle Scale by bus
SKIPASS for 1 day
Contact details:
Leonardo +39 3341660380 leonardo@esnbologna.org
An ESNcard of this section required.
Everyone is invited.