Erasmus
Come siete abituati a trascorrere il Carnevale nei vostri Paesi? Per farvi vedere quello che facciamo noi in Italia, abbiamo deciso di portarvi a visitare la bellissima città di Padova, con il suo suggestivo centro storico, e la sera una Festa di Carnevale, che per l'occasione sarà un Evento Nazionale ESN, il primo di questo 2019, al quale parteciperanno migliaia di Erasmus da tutta Italia.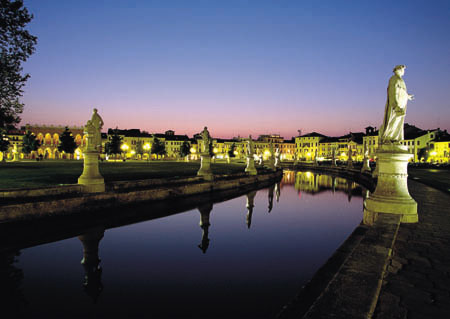 Ma ecco il programma:
SABATO 23 FEBBRAIO
Ore 15:00 Partenza da Bologna, Porta San Donato.
Ore 16:30 Arrivo a Padova e visita della città con ESN Padova. Al termine del tour andremo a provare il famosissimo Spritz, bevanda tipica degli aperitivi italiani, nato proprio a Padova!
Ore 19:30 Cena in un locale del centro (compresa nel prezzo - cena con primo, secondo, bis di contorni e vino, con menù speciale per vegetariani e celiaci).
Ore 22:30 Ci prepariamo (sarà possibile cambiarsi al ristorante o in bus) per la grande festa organizzata da ESN Padova dove ci aspetteranno 2000 Erasmus da tutta Italia! Prima di entrare, ci sarà tempo per fare botellón e ESN Bologna avrà per voi una piccola "sopresa alcolica"!! Durante la serata ci sarà uno spettacolare Dj-set!
Ore 04:30 Ripartenza per Bologna.

La quota è di 45€ e comprende:
viaggio in pullman Bologna - Padova a/r
cena
sorpresa alcolica offerta da ESN Bologna
ingresso in discoteca con 2 consumazioni!!!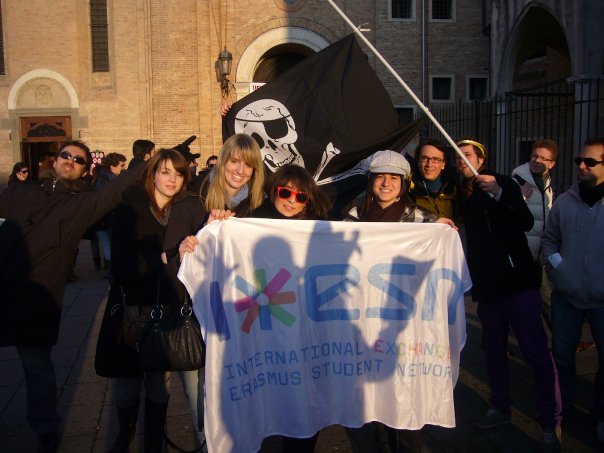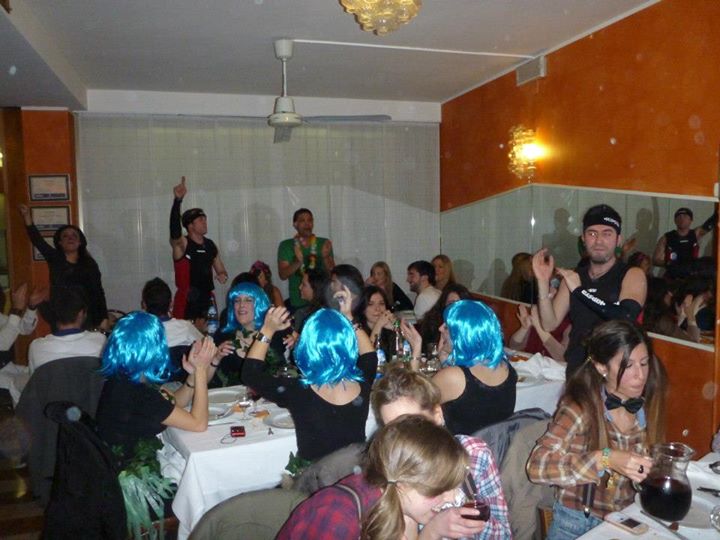 NOTE
Si consiglia un costume di carnevale per la festa di sabato sera in quanto tutti saranno vestiti in maschera.
ISCRIZIONE
Per iscrivervi, cliccate
QUI
e sarete ricontattati per pagare la quota in ufficio.
Si ricorda che gli orari sono indicativi e potrebbero subire delle piccole variazioni.
Per informazioni:
*************************************************************************************
Erasmus
How do you all celebrate Carnival in your countries? To show you how we do it in Italy, we decided to take you to visit the beautiful city of Padua, with its charming old town, and to an authentic Carnival Party,  that for this occasion it will be an ESN National Event, the first one of 2019, with thousands of Erasmus students from all over Italy...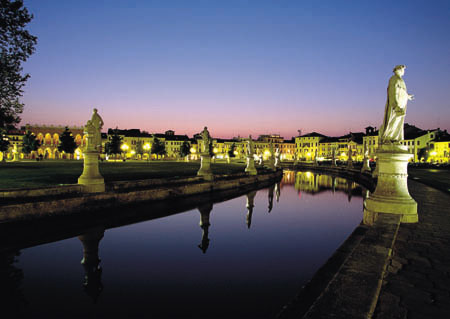 But here there's the plan:
SATURDAY FEBRUARY 23rd
03:00 p.m. Departure from Bologna, Porta San Donato.
04:30 p.m. Arrival in Padua and sightseeing with ESN Padova. At the end of the tour we are going to try the famous Spritz, typical Italian drink for aperitifs, born right in Padua!
07:30 p.m. Dinner in the city center (included in price - dinner with first, second, bis of side dishes and wine, and a special menu for vegetarians and gluten free).
10:30 p.m. We get ready (it will be possible to change clothes at the restaurant or on the bus) for the big party organized by ESN Padova, where there will be 2000 Erasmus students from all over Italy! Before entering there will be time for botellón (open-air drinking), and ESN Bologna will have for you a little "alcoholic surprise"! During the night there will be a spectacular Dj-set!
04:30 p.m. Departure for Bologna.

The fee is 45€ and includes:
round trip by bus Bologna - Padova
dinner
alcoholic surprise offered by ESN Bologna
entrance to the disco club with 2 drinks!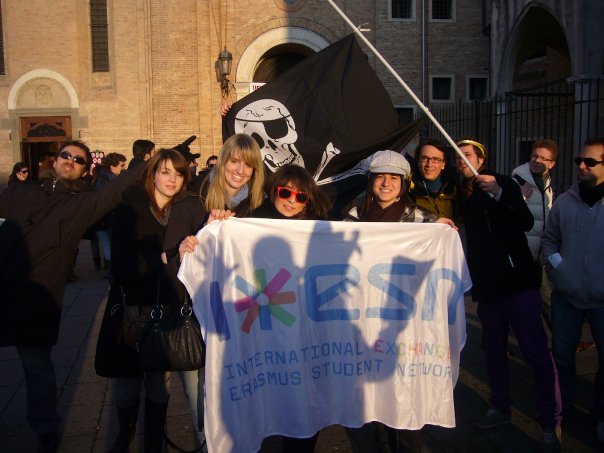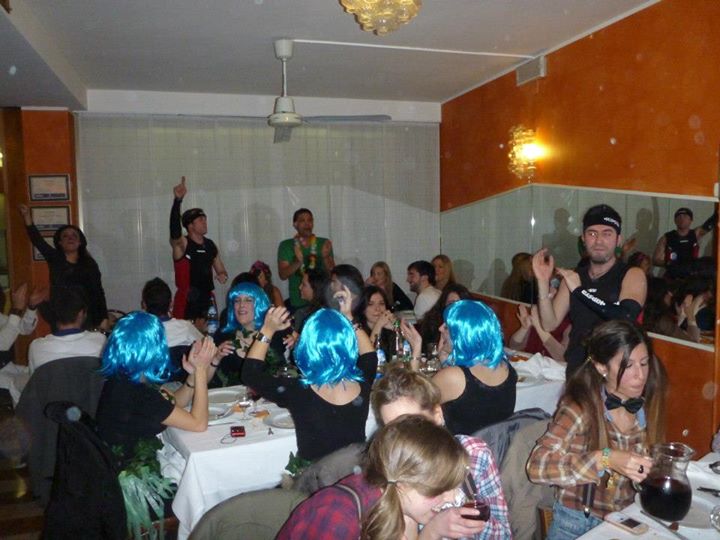 NOTES
We encourage you all to dress up for the Saturday night party, since everyone will be dressed in costume.
REGISTRATION
To register yourself, click
HERE
and you'll receive a remainder to go to the office to pay.
Please note that times are approximate and may be subject to minor changes.
Date:
23/02/2019 - 15:00

to

24/02/2019 - 06:30
What's included:
Round trip by bus Bologna - Padova
Dinner
Alcoholic surprise offered by ESN Bologna
Entrance to the disco club with 2 drinks!
Contact details:
Giulia +39 3394369863 giulia@esnbologna.org Franz +39 3387313843 franz@esnbologna.org Ricky +39 3387259858 ricky@esnbologna.org Vale +39 3358200835 iozzi@esnbologna.org Cristina +39 3492842790 cristina@esnbologna.org
An ESNcard of this section required.