Cari erasmus,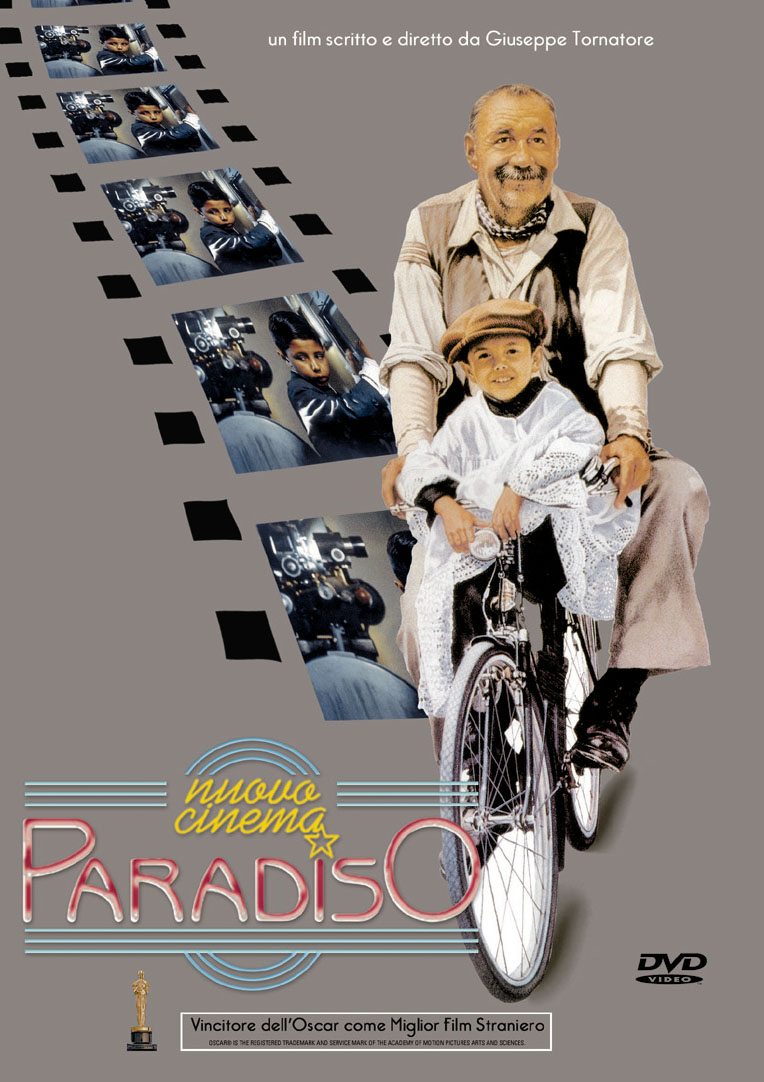 Martedì 3 febbraio
ritorna il
Cineforum
organizzato da
ESN
!
Vi piace il cinema? Vorreste approfondire la vostra conoscenza della lingua e della cultura italiane, gratuitamente e in compagnia di tutti i vostri amici internazionali? O più semplicemente avete voglia di vedere un bel film?
Perfetto, allora tenetevi liberi per martedì 3 febbraio! ESN vi offre un percorso attraverso alcuni classici e non, del nostro cinema, tra generi e autori che hanno reso celebre l'Italia nel mondo!
L'ingresso è GRATUITO e riservato ai soli possessori di tessera ESN. Quindi non dimenticate di portarla!
L'appuntamento è alle ore 21:00 (PUNTUALI MI RACCOMANDO) in Piazza Antonino Scaravilli, alla Facoltà di economia, fuori dall'aula 3.
Le proiezioni saranno sempre in italiano con sottotitoli in italiano.
Il 14° film della serie sarà "NUOVO CINEMA PARADISO", pellicola che si basa su una storia d'amicizia sincera, di passione per il cinema e di un amore impossibile. Diretto dall'ormai famoso regista Giuseppe Tornatore accompagnato dalla splendida colonna sonora di Ennio Morricone è stato premiato con il Golden Globe per il Miglior Film Straniero e con il Premio Oscar per il Miglior Film Straniero nel 1990. Ricomincia il Cineforum di ESN e quale modo migliore per iniziare se non quello di omaggiare la settima arte!!!
In un paesino della Sicilia nel secondo dopoguerra il bambino Totò ha una grande passione per il cinematografo. Il Cinema Paradiso è la sua seconda casa grazie anche all'amicizia con il proiezionista Alfredo. Dopo che un incendio renderà cieco Alfredo e il cinema verrà rinnovato, Totò prenderà il suo posto. Ma il suo futuro è nel fare cinema, non nel proiettarlo e anche se l'amore per Elena lo farebbe rimanere per sempre in paese, le circostanze (e non solo) lo spingeranno altrove.
Tornatore canta un'ode al cinema come arte popolare capace di riempire non solo le sale ma la vita delle persone nel periodo che va dalla fine della seconda guerra mondiale agli anni '60. Non si tratta solo di vedere scorrere sullo schermo del Cinema Paradiso le immagini di capolavori (che prima di essere proiettati dovevano superare il visto censura dell'inflessibile parroco di paese) che sapevano parlare al cuore e alla testa della gente, ma si avvertono quasi sensorialmente il fumo, il sudore e l'affollamento delle sale, il che contribuisce a fare di Nuovo Cinema Paradiso un prezioso film sulla memoria in cui il riso e il sorriso si alternano alla commozione.
Vi aspettiamo!!
Per informazioni:
*************************************************************************************
Dear Erasmus,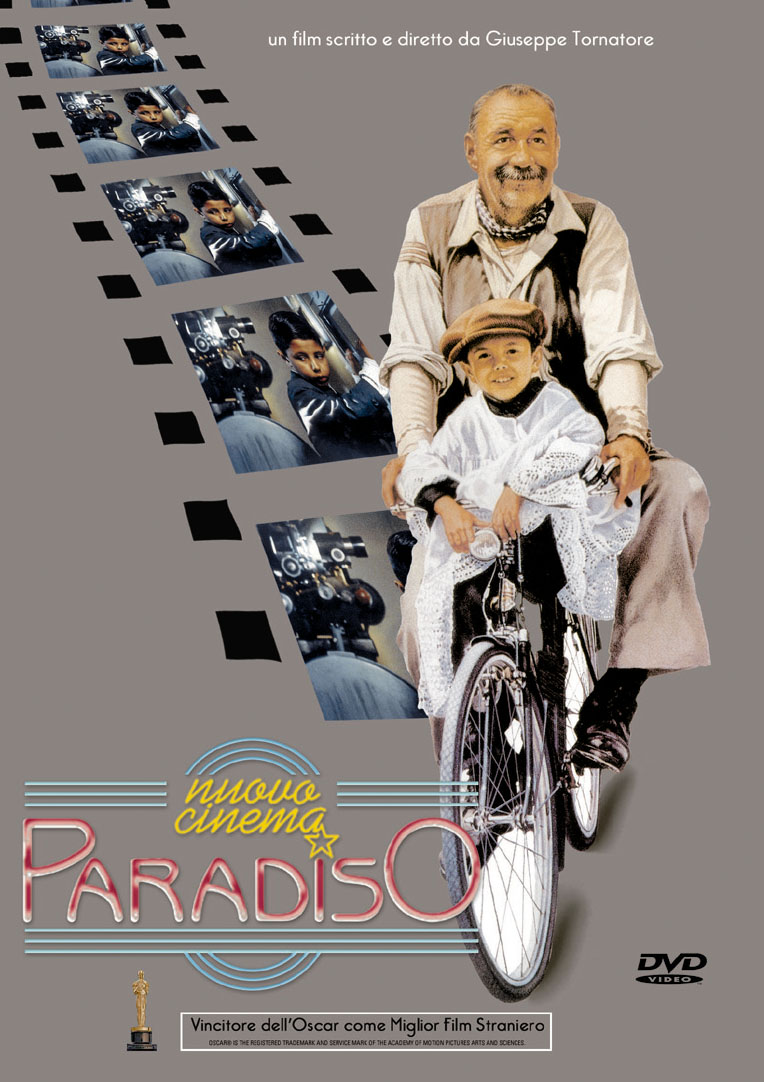 On
Tuesday, February 3
rd
, the
ESN Cineforum takes off
!
Do you like movies? Would you like to deepen your knowledge of the Italian language and culture, while spending an informal evening with ESN and all your international friends, completely free of charge? Or do you simply want to enjoy a nice movie?
Great, then keep your evening free of commitments on Tuesday the 3rd! ESN offers you a journey throughout some cornerstones of Italian cinema, across different genres and authors that made our country famous in the world!
The entrance is FREE OF CHARGE and restricted to the owners of the ESN card: don't forget to bring it with you!
We meet at 9:00 p.m. (ON TIME PLEASE) in Piazza Antonino Scaravilli, at the Economy Faculty, right outside of the Aula 3.
The screenings will always be in Italian with Italian subtitles.
The 14
th
film of the series will be
"NUOVO CINEMA PARADISO"
(Cinema Paradiso), the movie which is based on a story of true friendship, the passion for the cinema and about an impossible love. Directed by the now famous director Giuseppe Tornatore accompanied by the beautiful soundtrack by Ennio Morricone was awarded the
Golden Globe
for
Best Foreign Film
and the
Academy Award
for
Best Foreign Film
in
1990.
 Restart the Cineforum of ESN and what better way to start than to pay homage to the seventh art!
In a small town in Sicily after World War II, the child Totò has a great passion for cinema. Cinema Paradiso is his second home thanks to his friendship with the projectionist Alfredo. After that a fire will make blind Alfredo and cinema will be renewed, Totò will take his place. But its future is in moviemaking, not throw him in and even if love for Elena would stay forever in the country, the circumstances (and beyond) will push him elsewhere.
Tornatore sings an ode to the movies as a popular art able to fill not only the rooms, but the lives of people in the period from the end of the Second World War to the 60s. It is not just to see scroll on the screen of Cinema Paradiso images of masterpieces (which before being screened had to overcome the motion picture of severe village priest) that could speak to the hearts and minds of the people, but are felt almost sensory the smoke, the sweat and the crowding of salt, which helps to make Cinema Paradiso a precious movie about memory in which laugh and smile alternate with emotion.
See you there!
For information: