Cari erasmus,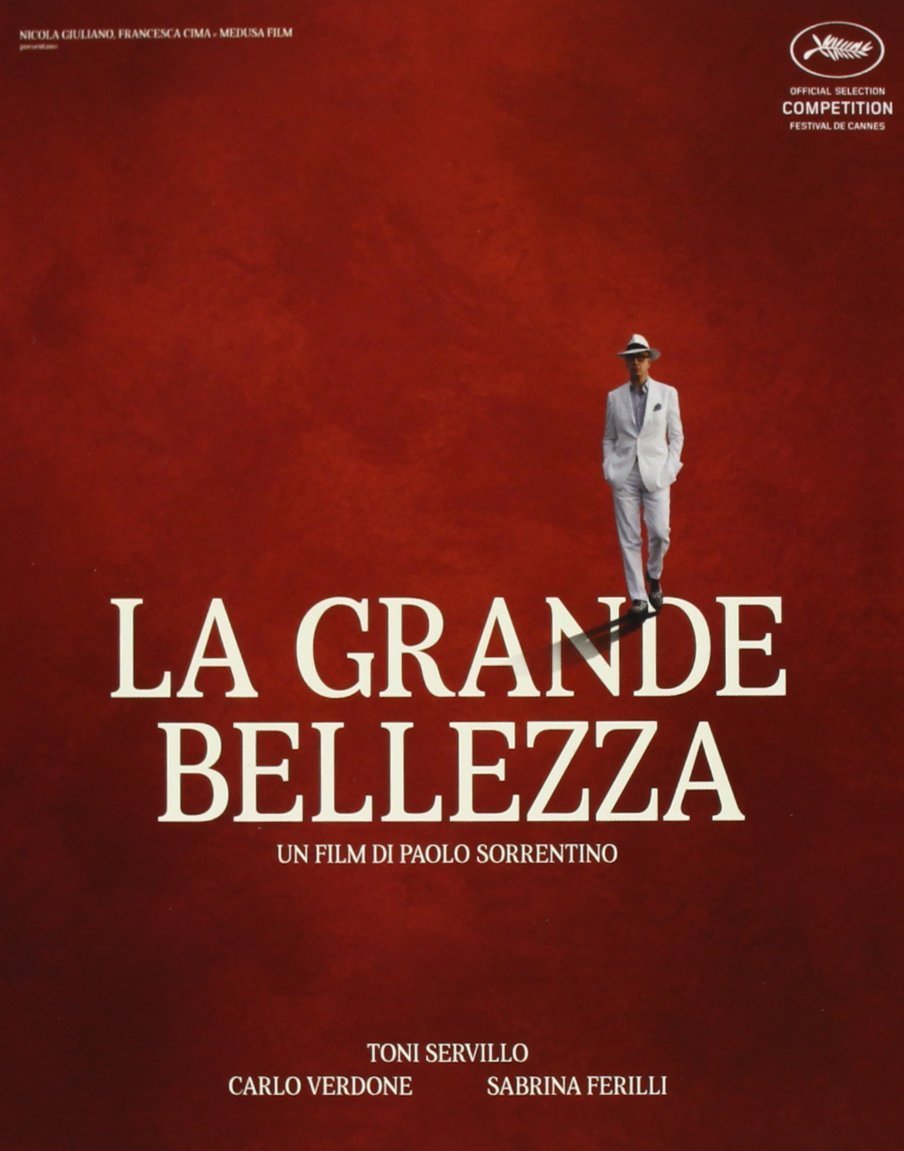 Martedì 11 novembre
ritorna il
Cineforum
organizzato da
ESN
!
Vi piace il cinema? Vorreste approfondire la vostra conoscenza della lingua e della cultura italiane, gratuitamente e in compagnia di tutti i vostri amici internazionali? O più semplicemente avete voglia di vedere un bel film?
Perfetto, allora tenetevi liberi per martedì 11 novembre! ESN vi offre un percorso attraverso alcuni classici e non, del nostro cinema, tra generi e autori che hanno reso celebre l'Italia nel mondo!
L'ingresso è gratuito e riservato ai soli possessori di tessera ESN. Quindi non dimenticate di portarla!
L'appuntamento è alle ore 20:30 in Piazza Antonio Scaravilli, alla Facoltà di economia, fuori dall'aula 3.
Le proiezioni saranno sempre in italiano con sottotitoli in italiano.
Il settimo film della serie sarà "LA GRANDE BELLEZZA", diretto dall'ormai già noto regista Paolo Sorrentino, che è stato presentato nel 2013 al Festival di Cannes e ha vinto il Premio Oscar come Miglior Film in Lingua Straniera. Si avvicina il viaggio a Roma e prima di partire avrete la possibilità di vedere l'Urbe sotto una luce diversa lontana dagli stereotipi comuni, ma molto simile ad un altro grande successo del passato "La Dolce Vita".
Scrittore di un solo libro giovanile, Jep Gambardella, giornalista di costume, critico teatrale, opinionista tuttologo, compie sessantacinque anni chiamando a sé, in una festa barocca e cafona, il campionario freaks di amici e conoscenti con cui ama trascorrere infinite serate sul bordo del suo terrazzo con vista sul Colosseo. Trasferitosi a Roma in giovane età in cerca di fortuna, finisce presto nel girone dantesco dell'alto borgo, diventandone il cantore supremo, il divo disincantato. Re di un gruppo di persone senza speranza, prossimo all'estinzione, eppure ancora vitale, fatto di poeti muti, attrici cocainomani fallite in procinto di scrivere un romanzo, cardinali-cuochi con ambizioni papali, imprenditori erotomani che producono giocattoli, scrittrici di partito con carriera televisiva, drammaturghi di provincia che mai hanno esordito e misteriose spogliarelliste cinquantenni. Jep Gambardella tutti seduce e tutti condanna con la sua lingua affilata, la sua intelligenza acuta, la sua disincantata ironia.

Il pregio di questa pellicola è quello di raccontare una Roma notturna, cupa e vuota con protagonista la sua decadente società alto borghese, che si nasconde dentro i palazzi romani, mai visibile agli occhi di un comune mortale, sempre staccata dalla realtà, che diventa solamente pittoresca. A nessun personaggio è dato di evadere, e anche chi fugge lo fa per morte sicura o per sparizione improvvisa. La grande bellezza di Sorrentino è abissale, freddissima, distanziata, un ologramma sullo sfondo.
Vi aspettiamo!!
Per informazioni:
*************************************************************************************
Dear Erasmus,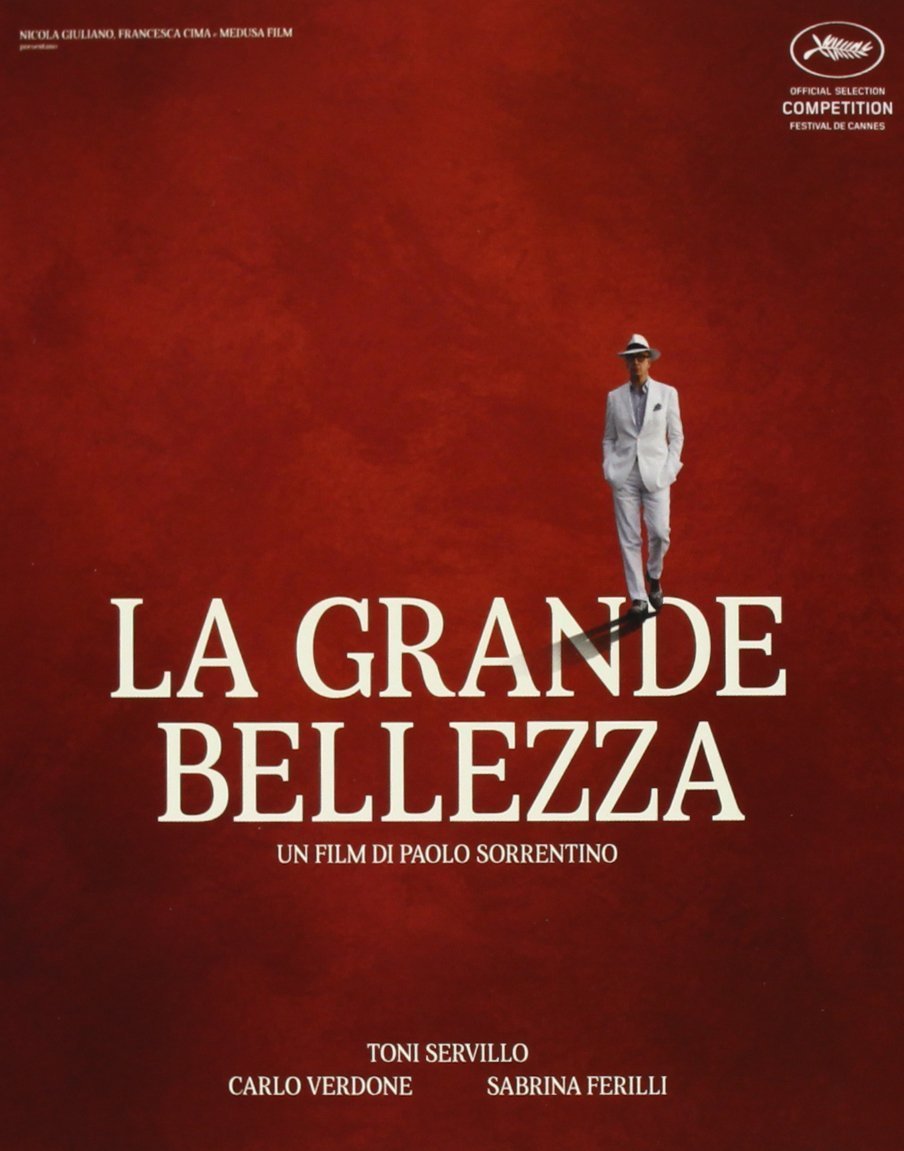 On
Tuesday, November 11
th
, the
ESN Cineforum takes off
!
Do you like movies? Would you like to deepen your knowledge of the Italian language and culture, while spending an informal evening with ESN and all your international friends, completely free of charge? Or do you simply want to enjoy a nice movie?
Great, then keep your evening free of commitments on Tuesday the 11th! ESN offers you a journey throughout some cornerstones of Italian cinema, across different genres and authors that made our country famous in the world!
The entrance is free of charge and restricted to the owners of the ESN card: don't forget to bring it with you!
We meet at 8:30 p.m. in Piazza Antonio Scaravilli, at the Economy Faculty, right outside of the Aula 3.
The screenings will always be in Italian with Italian subtitles.
The seventh movie will be "the great beauty" directed by the well-known Paolo Sorrentino. The movie has been showed in 2013 at Festival of Cannes and it won the Oscar prize as Best Foreign Language Film of the Year. The trips to Rome is getting close and before leaving you will have the opportunity to see the city in a different light far from common stereotypes, but really similar to a great success of the past like "la dolce vita".
 
Writer of only one juvenile book, Jep Gambardella, trend journalist, theatrical reviewer, omniscient columnist, turns 65 years and organises a oafish and extravagant party, the freak group of his friends and acquaintances which he loves hanging with, never ending nights on the board of his terrace with Colosseo view. Moved to Rome when he was young, trying to make his fortune, he ends up in high-class Dante's circle, becoming the supreme cantor, disenchanted star. King of a group of hopeless people, close to extinction, but still vital, composed by dumb poets, cocaine addicted loser actresses ready to write a romance, cook-cardinals with papal ambitions, sex maniac entrepreneurs who produce toys, party writers with television careers, local playwrights who have never made the first appearance and mysterious fifty-years-old strippers. Jep Gambardella charms and disapproves all of them with his sharp tongue, his acute intelligence, his disenchanted irony.  
 
The quality of this movie is to tell a nocturnal, dark and empty Rome, and the main character is his high-class society in decline, who hides itself inside the roman buildings, not visible to the eyes of poor people, always disconnected from thereality, that becomes only picturesque. None can run away from, and even who does, can only obtain sure death or unexpected disappearance. The great beauty is profound, really cold, distant, an hologram on the background. 
See you there!
For information: