Cari Erasmus,
martedì 20 novembre ritorna il Cineforum di ESN!
Dopo la "notte horror" offertavi ad Halloween, è arrivato ora il momento di affrontare la gloriosa tradizione della commedia all'italiana!
ESN vi propone infatti Il mostro di Roberto Benigni, enorme successo commerciale nel 1994 e ultimo lavoro del comico toscano prima della gloria internazionale (La vita è bella, con cui vinse l'Oscar, è del 1997).
Roberto Benigni è Loris, bizzarro inquilino in un grande e moderno condominio che, dopo una serie di sfortunati equivoci, viene scambiato per "il mostro", un pericoloso maniaco sessuale e serial killer che terrorizza il quartiere. Sul caso indaga Jessica (Nicoletta Braschi, compagna di Benigni anche fuori dallo schermo), giovane ed attraente poliziotta che decide di installarsi in incognito nel suo appartamento… con risultati esilaranti!
Curiosa variazione sul tema del comedian, del "giullare", come emarginato, come corpo estraneo alla società perbene, Il mostro di Benigni afferma (come già avevano fatto Chaplin, Buster Keaton e Jacques Tati) il valore assoluto della "diversità" del comico e dell'emarginato, i quali sono naturalmente portatori di una logica differente (e irriverente) in grado di scardinare l'impalcatura ipocrita e consumistica della vita borghese.
Il mostro accenna persino un attacco all'Italia dell'epoca, quella del "miracolo" economico. In questa luce infatti può essere letta la sequenza nella quale Loris si propone, davanti ad una folla inferocita, come nuovo presidente del suo condominio: un'ironica e velata (ma non troppo) parodia del presidente del consiglio Silvio Berlusconi e della sua entrata in scena nel mondo della politica (l'anno era…proprio il 1994!).
In due piccole parti anche Jean-Claude Brialy - attore per Francois Truffaut, Eric Rohmer, Luis Bunuel - e l'immenso Massimo Girotti, padre di Terrence Hill e protagonista dello splendido noir neorealista Ossessione (1943, Luchino Visconti).
L'ingresso è gratuito e riservato ai soli possessori di tessera ESN. Non dimenticate di portarla!
L'appuntamento è alle ore 20:00 in Piazza Antonio Scaravilli, alla Facoltà di Economia, fuori dall'aula 3.
Le proiezioni saranno sempre in italiano con sottotitoli italiani.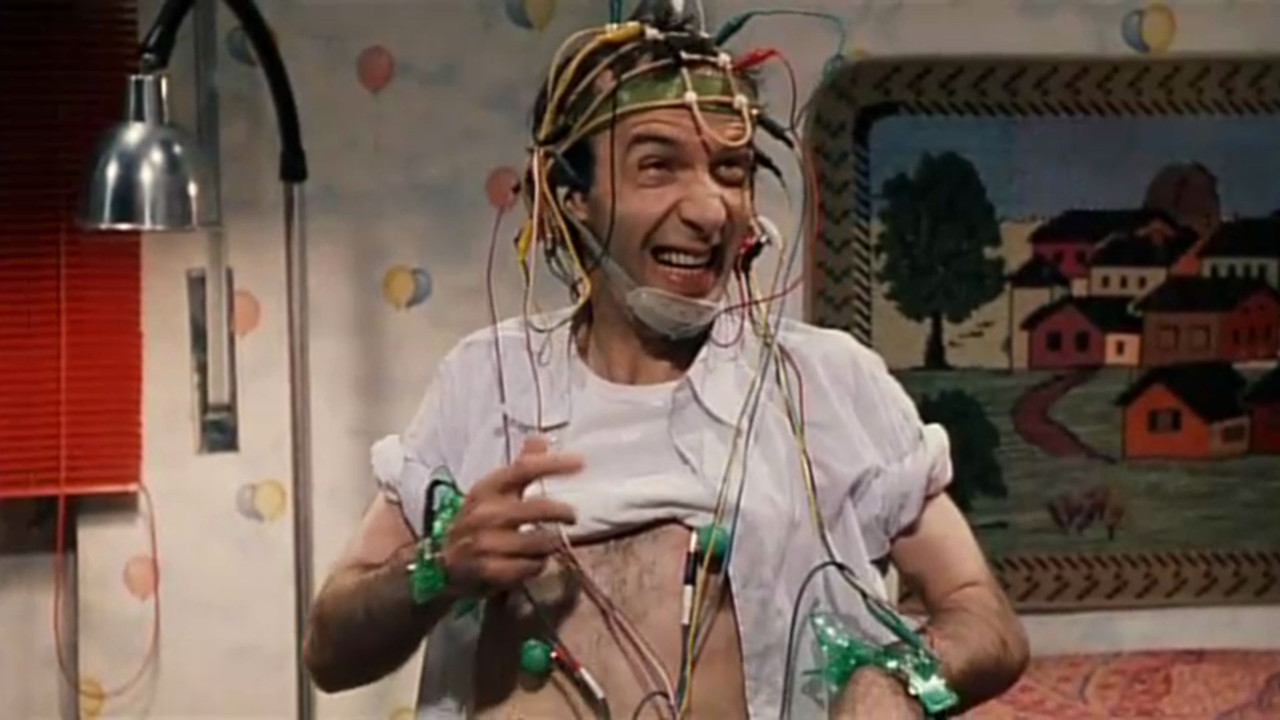 Proiezione del 20 novembre: Il mostro (Italia/Francia, 1994, Roberto Benigni). Con: Roberto Benigni, Nicoletta Braschi, Michel Blanc, Jean-Claude Brialy
Per informazioni:
*************************************************************************************
Dear Erasmus,
on Tuesday, November 20th, the ESN movie nightcomes back!
After the Halloween horror night, it's time to move to the glorious tradition of the "commedia all'italiana", roughly translatable as "the comedy in the Italian way".
ESN offers you Roberto Benigni's Il mostro, huge 1994 commercial hit and last artistic proof of the Oscar winner comedian before the world-wide success of La vita è bella (1997).
Roberto Benigni plays Loris, bizarre tenant of a big residential complex in a average modern city who, after a series of misfortunes, is mistaken for "the monster", the sexual maniac and serial killer who terrorizes the area. On the case investigates Jessica (Nicoletta Braschi, Benigni's partner inside and outside fiction), a young and attractive police woman who starts living undercover with the presumed maniac… with exhilarating results!
New variation on the theme of the comedian as outsider, as loser and stranger to the society he lives in, Il mostro by Benigni (just like Caplin, Buster Keaton and Jacques Tati's characters before) claims the absolute necessity of alterity and craziness. In fact, both the comedian and the stranger (or the madman) bring along different kinds of logic and visions of the world which delegitimize the consumerist hypocrisy of every-day respectable modern life.
Il mostro even hints a mild attack to the state of the (then) contemporary Italy - the country of the "economic miracle" - when Loris, in a beautiful scene, candidates himself as president of his residential complex: an explicit parody of Silvio Berlusconi's debut and first candidacy as Prime Minister in the 1994 elections.
In two small parts also appear Jean-Claude Brialy - famous for his films with Francois Truffaut, Eric Rohmer and Luis Bunuel - and the great Massimo Girotti, father of the notorious (at least in Italy and Germany) Terrence Hill and protagonist of the splendid neo-realistic noir Ossessione (1943, Luchino Visconti).
The entrance is free of charge and restricted to the owners of the ESN card: don't forget to bring it with you!
We meet at 8:00 p.m. in Piazza Antonio Scaravilli, at the Economy Faculty, right outside of the Aula 3.
The screenings will always be in Italian with Italian subtitles.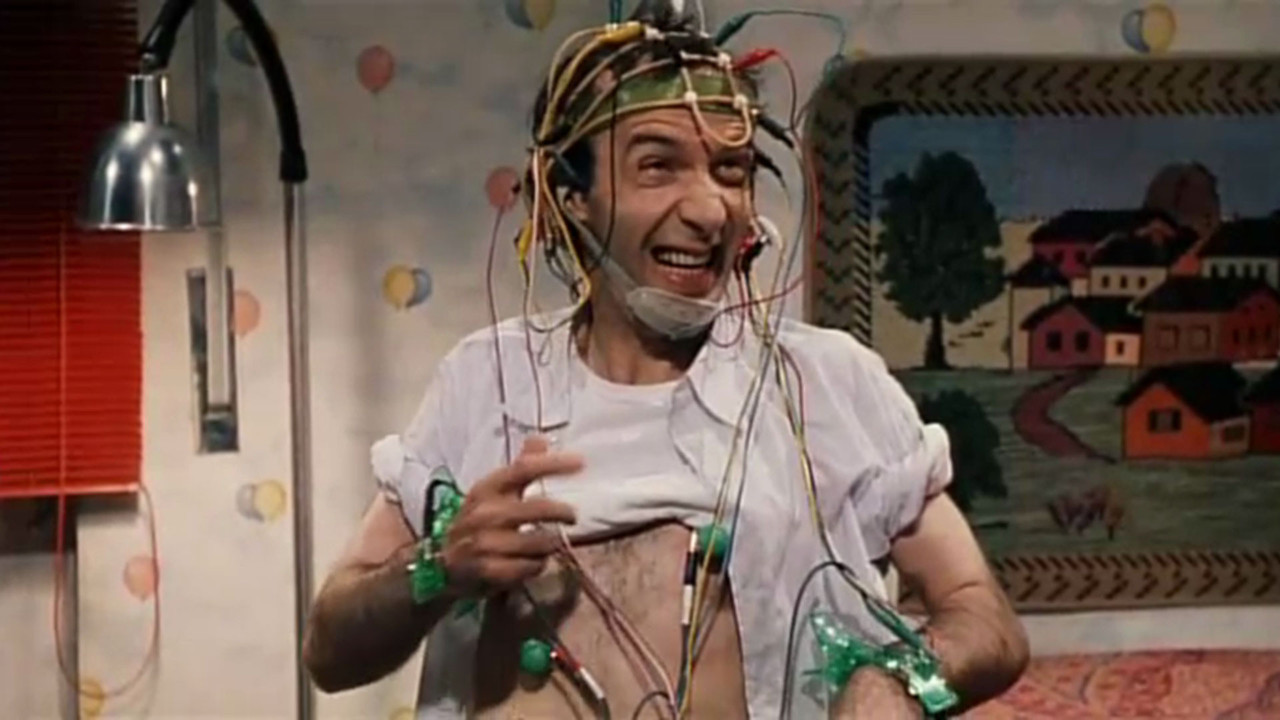 November 20th screening: Il mostro (Italy/France, 1994, Roberto Benigni). Starring: Roberto Benigni, Nicoletta Braschi, Michel Blanc, Jean-Claude Brialy
For information: