Ciao a tutti,
avete provato il vero gelato artigianale alla Cremeria Mascarella con il nostro vantaggiosissimo sconto?
Avete voglia di vedere come si fa il vero gelato italiano?
In più volete anche fare una degustazione gratuita del gelato che verrà preparato davanti a voi? Sì?
Allora dovete iscrivervi
QUI
!
Quanto costerà? Nulla!
Quando? Domenica 15 ottobre nel pomeriggio.
Dove
? Il Meeting Point sarà direttamente alla
Cremeria Mascarella
(
mappa
).
Only with Esn Bologna!
Per informazioni:
*************************************************************************************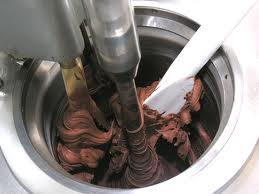 Hi all,
Did you try the real artisanal gelato at Cremeria Mascarella with our great discount?
Do you wanna see how to make the Italian ice-cream?
Furthermore, do you wanna have a free tasting of the ice-cream as it is being prepared? Yeah?
So, you have to subscribe
HERE
!
How much will u pay? Nothing!
When? On Sunday 15th of October afternoon (after lunch).
Where
? The Meeting Point will be at the
Cremeria Mascarella
(
map
).
Only with Esn Bologna!
For information:
What's included:
Free taste of artesan Italian ice-cream
Contact details:
Domenico +39 3285572353 domenico@esnbologna.org Leonardo +39 3341660380 leonardo@esnbologna.org Riccardo +39 3807832817 riccardo.m@esnbologna.org
An ESNcard of this section required.