Cari erasmus,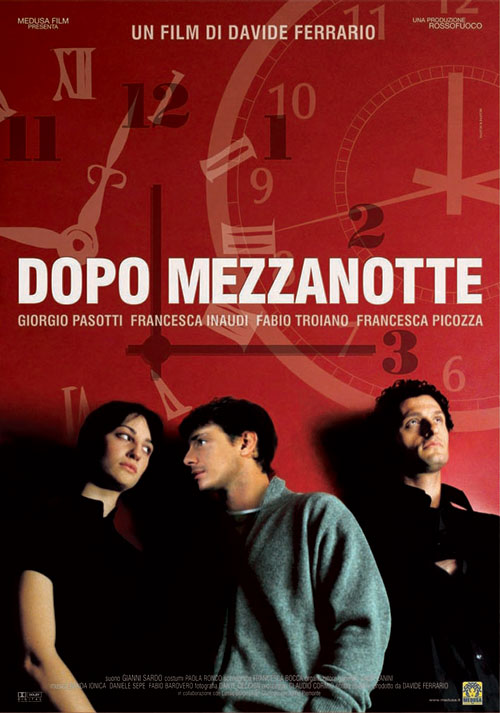 Martedì 25 novembre
ritorna il
Cineforum
organizzato da
ESN
!
Vi piace il cinema? Vorreste approfondire la vostra conoscenza della lingua e della cultura italiane, gratuitamente e in compagnia di tutti i vostri amici internazionali? O più semplicemente avete voglia di vedere un bel film?
Perfetto, allora tenetevi liberi per martedì 25 novembre! ESN vi offre un percorso attraverso alcuni classici e non, del nostro cinema, tra generi e autori che hanno reso celebre l'Italia nel mondo!
L'ingresso è gratuito e riservato ai soli possessori di tessera ESN. Quindi non dimenticate di portarla!
L'appuntamento è alle ore 21:00 in Piazza Antonio Scaravilli, alla Facoltà di economia, fuori dall'aula 3.
Le proiezioni saranno sempre in italiano con sottotitoli in italiano.
Il nono film della serie sarà "DOPO MEZZANOTTE", commedia semplice e leggera diretta da Davide Ferrario, conosciuto regista italiano e appassionato di cinema il quale mette nelle sue pellicole sempre il meglio di se stesso. Questa settimana ci sarà il viaggio a Torino e come sempre noi vogliamo omaggiare la città protagonista delle nostre gite dedicandole un film.
Dice il narratore: "Forse sono i luoghi che raccontano le storie meglio dei personaggi". Certi luoghi, come ad esempio la Mole Antonelliana (costruita nel 1863 e alta 168 m) da pochi anni sede del Museo del cinema di Torino, contenitore e, forse, maga ispiratrice di questa commedia di garbo sottile e ironico dove si racconta una triangolare storia d'amore tra Martino, il custode del Museo, Amanda e Angelo. Infatti Amanda si ritrova innamorata di entrambi i ragazzi e non sa chi scegliere tra il timido Martino e il più avventuroso Angelo. Come andrà a finire? Questo è tutto da scoprire.
Il film è un intelligente mescolanza di commedia e melodramma, con citazioni al cinema muto dell'amato Buster Keaton e de "Il fuoco" del regista Giovanni Pastrone. Le scenografie sono l'uno l'opposto dell'altra, infatti si alternano gli esterni di una Torino nebbiosa e notturna agli scenografici interni incantati della Mole Antonelliana che fanno da sfondo a questa pellicola un po' "fuori dal mondo".
Vi aspettiamo!!
Per informazioni:
*************************************************************************************
Dear Erasmus,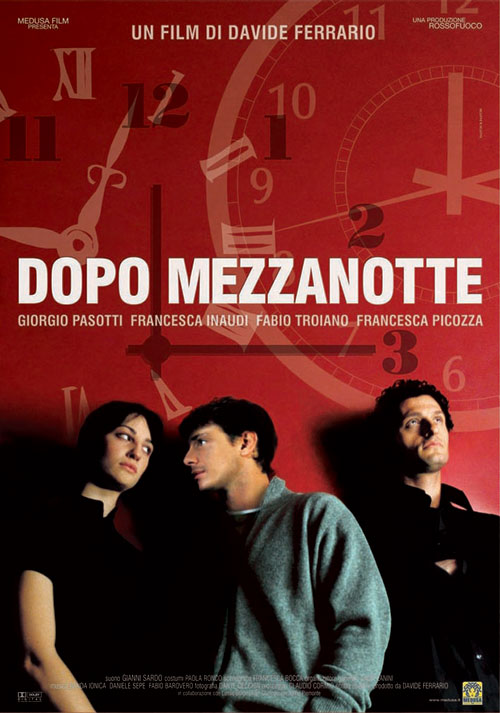 On
Tuesday, November 25
th
, the
ESN Cineforum takes off
!
Do you like movies? Would you like to deepen your knowledge of the Italian language and culture, while spending an informal evening with ESN and all your international friends, completely free of charge? Or do you simply want to enjoy a nice movie?
Great, then keep your evening free of commitments on Tuesday the 25th! ESN offers you a journey throughout some cornerstones of Italian cinema, across different genres and authors that made our country famous in the world!
The entrance is free of charge and restricted to the owners of the ESN card: don't forget to bring it with you!
We meet at 9:00 p.m. in Piazza Antonio Scaravilli, at the Economy Faculty, right outside of the Aula 3.
The screenings will always be in Italian with Italian subtitles.
The ninth movie in the series will be 
"DOPO MEZZANOTTE"
 a simple and light comedy directed by Davide Ferraro, known italian director  and movie buff who puts in his films always the best of himself. This week there will be a trip to Turin and as always we want to pay homage to the city protagonist of our trips dedicating a movie.  
The narrator says: "Perhaps there are places that tell the stories of the characters better". Certain places such as the Mole Antonelliana (built in 1863 and high 168mt) from a few years home to the Museum of the Cinema in Turin, container, and, perhaps, inspiring this comedy gracefully subtle and ironic which tells a triangular love story between Martino, the keeper of the museum, Amanda and Angelo. In fact, Amanda finds herself in love with both guys and doesn't know who choose between the shy Martino and the more adventurous Angelo. How will it end? This is to be discovered. 
The movie is a clever mix of comedy and melodrama, with citations to silent cinema of the beloved Buster Keaton and "The fire" of director Giovanni Pastrone. The stage set is one the opposite of the other, indeed alternate exterior of a Turin and misty night to the scenic interior enchanted the Mole as a backdrop to this movie a bit "out of the world". 
See you there!
For information: