Cari Erasmus,
martedì 11 dicembre ritorna il Cineforum di ESN!
Compagni di scuola di Carlo Verdone è il film che ci accompagnerà martedì sera.
Federica, un'affascinante trentacinquenne, oramai abbandonata dal ricco amante che l'ha mantenuta per anni, decide di organizzare, a quindici anni dal diploma, un incontro con i suoi ex compagni di liceo. La rimpatriata prenderà sin dall'inizio una piega malinconica, molti ex compagni infatti riveleranno le loro frustrazioni e i fallimenti che la vita ha riservato fino a quel momento.
Compagni di scuola nasce da uno spunto autobiografico: un vero incontro con ex compagni di calsse (tra cui Christian De Sica, attore nel film e amico d'infanzia di Verdone) colmo di tristezza e malinconia. Soprattutto, è con questo film che Verdone si slega dalla comicità cabarettistica dei suoi esordi per affrontare tematiche più complesse e personaggi a tutto tondo.
L'ingresso è gratuito e riservato ai soli possessori di tessera ESN. Non dimenticate di portarla!
L'appuntamento è alle ore 20:00 in Piazza Antonio Scaravilli, alla Facoltà di Economia, fuori dall'aula 3.
Le proiezioni saranno sempre in italiano con sottotitoli italiani.
Proiezione dell'11 dicembre: Compagni di scuola (Italia, 1988, Carlo Verdone).
Con: Carlo Verdone, Christian De Sica, Nancy Brilli, Massimo Ghini, Eleonora Giorgi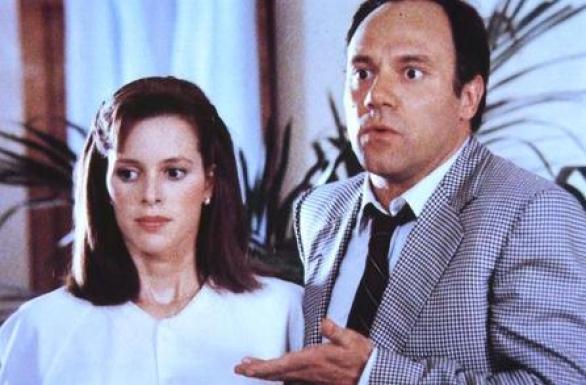 Per informazioni:
*************************************************************************************
Dear Erasmus,
on Tuesday, December 11th, the ESN movie nightcomes back!
Carlo Verdone's Compagni di scuola is the movie which will be shown on Tuesday night.
Federica is a charming 35-years old woman who has been left by her rich lover and who decides to organize – 15 years after the diploma – a reunion with her ex classmates. The meeting takes since the very beginning a melancholic mood: many of the participants reveal in fact their disappointment, their frustrations and failures.
Compagni di scuola originates from an autobiographical event: a real classmates meeting full of sadness and melancholy. Furthermore, Christian De Sica, who plays Ciardulli in the movie, was actually in the same class of Carlo Verdone when they were kids. But Compagni di scuola is the movie that emancipates Verdone from the cabaret sketches which characterized his first movies and allows him for the first time to develop complex themes and deep characters.
The entrance is free of charge and restricted to the owners of the ESN card: don't forget to bring it with you!
We meet at 8:00 p.m. in Piazza Antonio Scaravilli, at the Economy Faculty, right outside of the Aula 3.
The screenings will always be in Italian with Italian subtitles.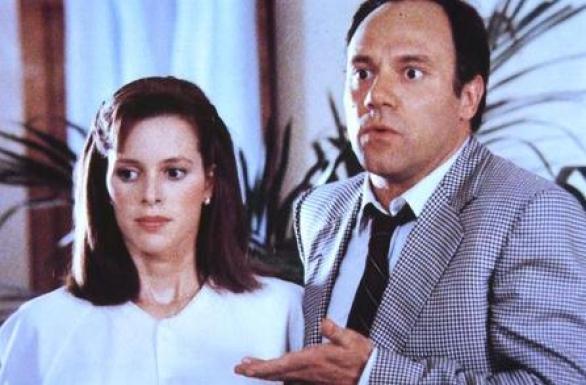 For information: