Sei un appassionato di cinema? Ti piacerebbe conoscere la cultura italiana attraverso i film? Il Cineforum ESN è quello che fa per te! Troppo difficile ascoltare un film interamente in lingua straniera? Un bel film è anche un modo per conoscere, imparare, migliorare il proprio livello di Italiano! Tutti i film sono sottotitolati in italiano, quindi niente paura se non capite qualcosa, ci saranno sempre i testi sullo schermo ad aiutarvi! Il cineforum si ripete ogni 2-3 settimane, e come tante altre attività è totalmente GRATIS!!! Si comincia sempre con un "classico" bolognese..."E allora mambo". Ambientato a Bologna, è molto divertente e facile da capire. Si continua poi con tanti altri! Allora? Venite a vedervi un film!
Ci troveremo alle ore 20:00 in Piazza Antonio Scaravilli, alla Facoltà di Economia, fuori dall'aula 3. Le proiezioni saranno sempre in italiano con sottotitoli italiani.
Per informazioni:
cineforum@esnbologna.org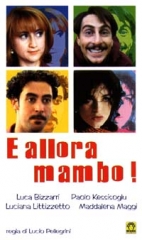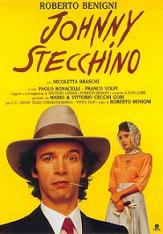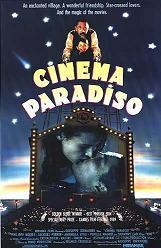 *****************************************************************************************************
Do you love the cinema? Would you like to discover Italian culture watching a film? The ESN Cineforum it's all you need! Is it too hard for you to listen a film entirely in a foreign language? A good film is also a way to learn and to improve your own knowledge of Italian Language! Every film is subtitled, so don't worry if you don't understand something; the subtitles will always be present to help you! The Cineforum takes place more or less every 2-3 weeks and, as many other activities of our group, is totally for FREE!!! Come and watch a movie with us!
We meet at 8:00 p.m. in Piazza Antonio Scaravilli, at the Economy Faculty, right outside of the Aula 3. The screenings will always be in Italian with Italian subtitles.
For information:
cineforum@esnbologna.org