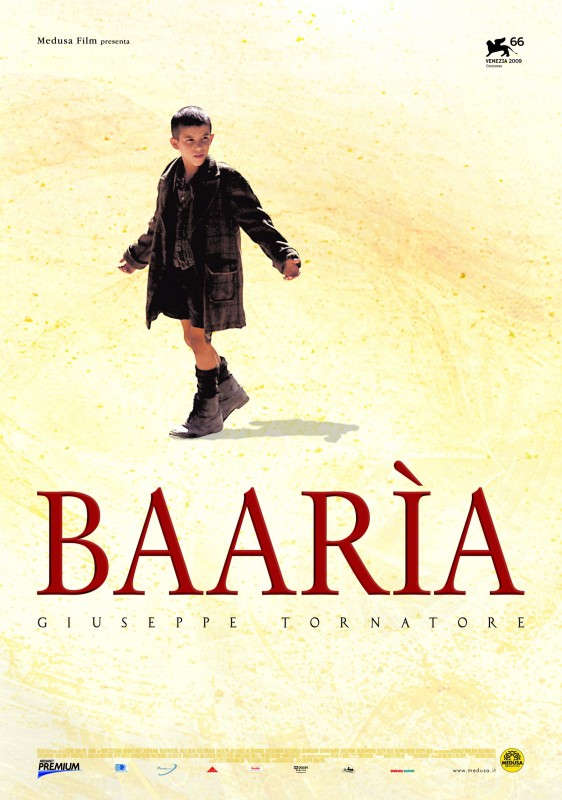 Cari erasmus,
Il prossimo martedì ritorna il Cineforum organizzato da ESN!
Vi piace il cinema? Vorreste approfondire la vostra conoscenza della lingua e della cultura italiane, gratuitamente e in compagnia di tutti i vostri amici internazionali? O più semplicemente avete voglia di vedere un bel film?
Perfetto, allora tenetevi liberi per questo martedì! ESN vi offre un percorso attraverso alcuni classici e non, del nostro cinema, tra generi e autori che hanno reso celebre l'Italia nel mondo!
L'ingresso è GRATUITO e riservato ai soli possessori di tessera ESN. Quindi non dimenticate di portarla!
L'appuntamento è alle ore 20:15 (PUNTUALI MI RACCOMANDO) in Piazza Antonino Scaravilli, alla Facoltà di economia, fuori dall'aula 3.
Le proiezioni saranno sempre in italiano con sottotitoli in italiano.
Il film di questa settimana sarà
"BAARìA"
, un film di Giuseppe Tornatore, questo ha inaugurato la 66ª Mostra internazion d'arte cinematografica di Venezia il 2 settembre ed è stato distribuito nelle sale cinematografiche italiane a partire dal 25 settembre 2009 e candidato al premio come miglior film straniero al Golden Globe 2010.
In questo viene trattata la situazione siciliana durante gli anni 40-80, partendo dalla seconda guerra mondiale, con l'Italia succube del dominio fascista fino alle lotte sociali post belliche, riservando anche attenzioni alla mafia siciliana conosciuta in tutto il mondo come "cosa nostra". Viene anche evidenziata la situazione attuale in cui, a distanza di così tanto tempo, il retaggio di un passato di tradizioni ormai incancrenite nella società non è stato ancora superato.Non mancano, inoltre, riferimenti al piccolo paesino in cui la quasi totalità della pellicola è ambientata, che dal regista Tornatore durante un'intervista viene definito come: «un suono antico, una formula magica, una chiave. La sola in grado di aprire lo scrigno arrugginito in cui si nasconde il mio film più personale. Una storia divertente e malinconica, di grandi amori e travolgenti utopie. Una leggenda affollata di eroi... Baarìa è anche il nome di un paese siciliano dove la vita degli uomini si dipana lungo il corso principale. Ma percorrendole avanti ed indietro per anni, puoi imparare ciò che il mondo intero non saprà mai insegnarti. ».
Di seguito la trama:
Peppino Torrenuova è costretto a lavorare sin da piccolo dapprima come bracciante e successivamente come aiuto di un pastore, e di conseguenza abbandona la scuola. Al termine della guerra, nel corso dell'incursione dei compaesani in una banca, riesce a rubare una piccola fortuna, con la quale acquista dei bovini che risollevano temporaneamente le condizioni della famiglia. Inizia ad abbracciare idee comuniste e da giovanissimo si iscrive al partito comunista italiano, trasformando ben presto la sua passione politica in un lavoro a tempo pieno. Si innamora della coetanea Mannina, ma i genitori di lei non acconsentono alla loro unione per le precarie condizioni economiche della famiglia di Peppino e la costringono al fidanzamento con un altro uomo. I due non si danno per vinti e continuano in segreto la loro relazione, finché non decidono di dichiarare ufficialmente il loro amore con una fuitina, chiudendosi a chiave nella casa di lei.
Per guardare il trailer clicca sul seguente link:  https://www.youtube.com/watch?v=Yq8xFqnQN3I
Vi aspettiamo!!
Per informazioni:
*************************************************************************************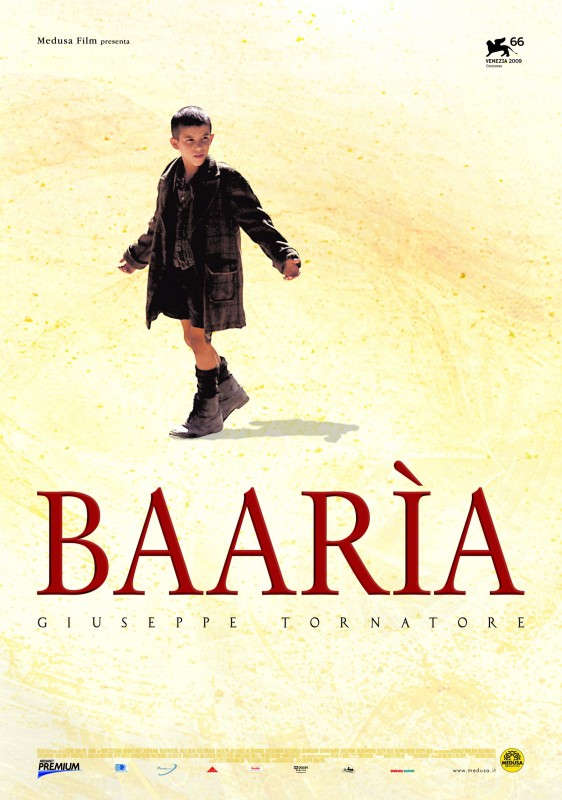 Dear Erasmus,
On Next Tuesday, the ESN Cineforum takes off!
Do you like movies? Would you like to deepen your knowledge of the Italian language and culture, while spending an informal evening with ESN and all your international friends, completely free of charge? Or do you simply want to enjoy a nice movie?
Great, then keep your evening free of commitments on next Tuesday! ESN offers you a journey throughout some cornerstones of Italian cinema, across different genres and authors that made our country famous in the world!
The entrance is FREE OF CHARGE and restricted to the owners of the ESN card: don't forget to bring it with you!
We meet at 8:15 p.m. (ON TIME PLEASE) in Piazza Antonino Scaravilli, at the Economy Faculty, right outside Aula 3.
The screenings will always be in Italian with Italian subtitles.
Next movie will be "
BAARìA
".
PLOT OF THE MOVIE:
The film recounts life in the Sicilian town of Bagheria (known as Baarìa in Sicilian), from the 1930s to the 1980s, through the eyes of lovers Peppino (Francesco Scianna) and Mannina (Margareth Madè). A Sicilian family depicted across three generations: from Cicco to his son Peppino to his grandson Pietro… Touching lightly upon the private lives of these characters and their families, the film evokes the loves, dreams and disappointments of an entire community in the province of Palermo over five decades: during the Fascist period, Cicco is a humble shepherd who, however, finds time to pursue his passion: books, epic poems, the great popular romance novels. In the days when people go hungry and during World War II, his son Peppino witnesses injustice by mafiosi and landowners, and becomes a communist. After the war, he encounters the woman of his life. Her family opposes the relationship because of his political ideas, but the two insist and get married, and have children.

Subplots include one about a boy running an errand, a living fly locked inside a top, three rocks people try to hit in one throw, a man mutilating himself to avoid having to fight in the war, looting while the U.S. invades Sicily, making clothing from an American parachute, and Peppino's daughter calling her father a fascist for not allowing her to wear a mini-skirt. Running through the film however is the main subplot concerning the history of the Italian left especially the Communist Party of which Peppino is a lifelong member. It charts his fight against injustice and eventual disillusionment in the face of corruption and compromise by his fellow politicians.
Here you can watch the trailer of the film:  https://www.youtube.com/watch?v=Yq8xFqnQN3I


See you there!