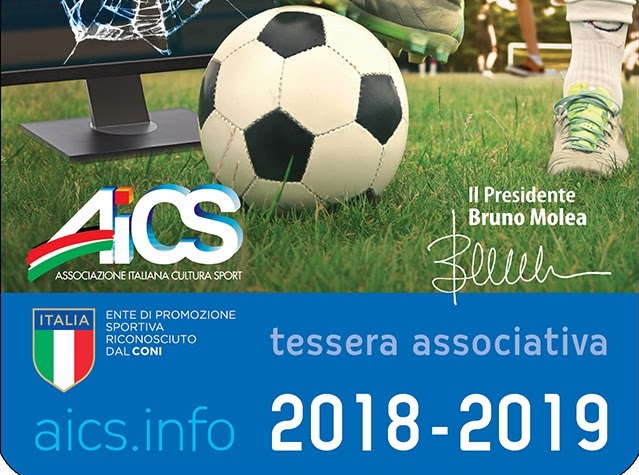 (English version below)
Erasmus, Ladies and Gentlemen, Señores y Señoras, udite udite!
Sta per arrivare la festa Erasmus per eccellenza, nella discoteca che per anni ha fatto ballare migliaia di studenti internazionali Ne avrete sicuramente sentito parlare... Il KINKI CLUB!
Il Kinki è un circolo, per legge chiunque vorrà accedere al locale dovrà essere obbligatoriamente in possesso della tessera socio AICS.
Questa ha un costo di 8€.
E' possibile farla di persona o delegando qualcuno direttamente al Kinki, in Via Zamboni 1 portando con voi un documento d'identità, venerdì 14 settembre dalle ore 15:30 alle 17:00, poi mercoledì 19 e 26 settembre e mercoledì 3 e 10 ottobre dalle ore 15:00 alle 17:00. Tutti gli studenti stranieri che faranno la tessera in questa fascia oraria avranno diritto ad una consumazione da usare durante la serata. Questa consumazione va richiesta al momento del tesseramento.
La tessera può anche essere fatta il mercoledì sera a partire dalle 23:30 fino alle 2:00 circa.
Vi consigliamo di sfruttare l'orario pomeridiano, in quanto durante la serata si ci sarà molta coda per i tesseramenti e sarà praticamente impossibile entrare gratis entro le 00:50.
PER VELOCIZZARE LA PROCEDURA DI TESSERAMENTO VI CONSIGLIAMO DI PORTARE IL MODULO GIA' COMPILATO SCARICABILE QUI
Vi aspettiamo numerosi!
**************************************************
Erasmus, Ladies and Gentlemen, Señores y Señoras, hear out!
The best Erasmus Party is coming back, in the club where throughout the years thousands of international students had the time of their lives! You've definitely heard about it... it's Kinki time!
Kinki is an association, by law anyone who wants to enter the club must own the AICS membership card.
It costs of 8€.
You can do it personally or by delegating someone directly at Kinki, in Via Zamboni 1 bringing your ID card, on Friday, September 14th from 3:30 p.m. till 5:00 p.m., then on Wednesday, September 19th and 26th and October 3rd and 10th from 3:00 p.m. till 5:00 p.m. All foreign students who will get the card during this time slot will receive a free drink to be used during the night. This drink must be requested at the time of registration.
The card can also be done on Wednesday night, starting from 11:30 p.m. until 2:00 a.m. approximately.
We advise you to take advantage of the afternoon time, as during the evening there will be a lot of queue to do the registration and it will be almost impossible to get in for free by 00:50 a.m.
IN ORDER TO SPEED UP THE INSCRIPTION PROCEDURE WE SUGGEST YOU TO BRING THIS MODULE ALREADY FILLED IN ALL PARTS
We hope many of you will come!
**************************************************
Erasmus, Ladies and Gentlemen, Señores y Señoras, ¡Escuchad!
La Fiesta Erasmus por excelencia está a punto de volver, en la disco que durante años ha hecho bailar a miles de estudiantes internacionales. Seguramente habéis escuchado historias sobre él... ¡Kinki, por fin va a abrir!
Kinki es una asociación, cualquier persona que quiera acceder en la discoteca por ley tiene que tener la tarjeta de socio AICS.
Esta misma tiene un coste de 8€.
Es posible hacerla en persona o delegando a alguien directamente en Kinki, en Via Zamboni 1, y llevando el DNI, el viernes 14 de septiembre de 15:30 a 17:00, después los miércoles 19 y 26 de septiembre y 3 y 10 de octubre de 15:00 a 17:00. Todos los estudiantes extranjeros que se hagan la tarjeta en este horario tendrán derecho a una bebida gratis que se podrá utilizar durante la noche. Es necesario pedir esta consumición en el momento de la inscripción.
La tarjeta se puede hacer también el miércoles por la noche, a partir de las 11:30 y hasta las 2:00 aproximadamente.
Os aconsejamos aprovechar el horario de la tarde, ya que durante la noche habrá mucha cola para hacerse la tarjeta y será prácticamente imposible entrar gratis después de las 00:50.
PARA HACER MAS RAPIDO EL PROCEDIMIENTO DE INSCRIPCIÓN OS SUGERIMOS LLEVARS ESTE MÓDULO YA LLENADO EN TODAS SUS PARTES
¡Os esperamos!