Ciao Erasmus!
Siete arrivati da poco a Bologna e conoscete solamente il centro universitario? Il lunedì vi sembra il giorno più triste della settimana? Da oggi in poi non sarà più così! Il lunedì lo potete passare con noi alla Birreria del Pratello, preparatevi per serate piene di eventi e di compagnia!
La Birreria del Pratello è una birreria storica di Bologna, con vasto assortimento di birre, e si trova in una delle vie più frequentate dagli studenti.
Questa settimana abbiamo pensato a una strepitosa gara MADE IN USA!!!...di cosa stiamo parlando??
Hai sempre avuto una certa affinità con le palline da ping-pong?
Quando eri bambino al Luna Park facevi sempre centro grazie alla tua fantastica mira?
Bene, ora possiamo unire tutte queste cose nell' 
ESN BEER-PONG CONTEST!!!
Regolamento
La gara è a squadre di 2 persone (ragazzi, ragazze o anche miste).
Ci saranno 6 bicchieri per squadra e a turno i giocatori lanceranno una pallina da ping-pong. Se centrano il bicchiere, gli avversari berranno una birra. Vince la squadra che per prima farà bere le 6 birre agli avversari!
Ci sono posti per 16 squadre che si affronteranno in un girone all'italiana seguiti da semifinale e finale.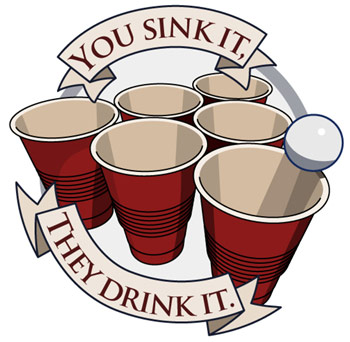 Ogni giorno mostrando la tessera ESN avrete i seguenti sconti:
birra a 3.50€
spritz a 3.50€
long drink 4€
vino 3€
analcolici 3€
Dove
? Presso la 
Birreria del Pratello, Via del Pratello 24
 (
mappa
).
Quando? Lunedì 18 Marzo, dalle ore 22:00.
Costo
? 
Solo 5€ a testa.
Premio: Una grandissima sorpresa!!!  E soprattutto: LA GLORIA!!
Iscrizione
:
 I posti sono limitati 
per cui dovete iscrivervi 
COMPILANDO IL FORM QUI (solo 1 form per squadra), affrettatevi!!
N.B. 
Compilare il form non vi assicura l'iscrizione all'evento. Per essere sicuri di avere il posto riservato per la vostra squadra dovete passare a pagare la quota nel nostro ufficio (lunedì e mercoledì, 19.30-21.30) o per bonifico, inviandoci poi la ricevuta.
Vi aspettiamo numerosi anche perché la storia insegna che il calore dei supporter può fare veramente la differenza!  
A presto!
*************************************************************************************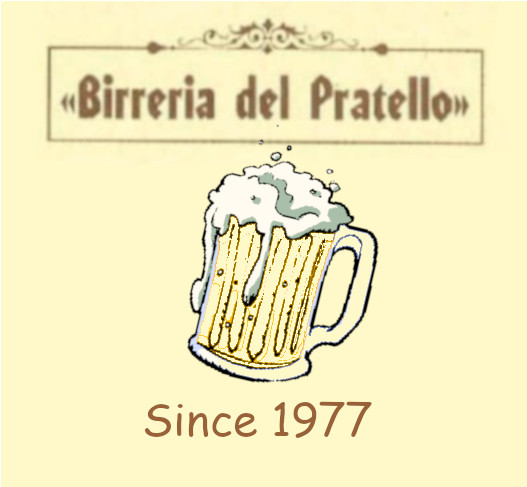 Dear Erasmus,
Have you just arrived in Bologna and you only know the University district? Does Monday seems to you the saddest day of the week? From now on, it will no longer be like this! You will spend with us every Monday at the Birreria del Pratello, get ready for lots of events and for meeting new people!
Birreria del Pratello is a historic brewery in Bologna, with a vast selection of beers, located in one of the most popular streets among students.
This Monday ESN is going to offer you an amazing contest MADE IN USA!!!... what are we talking about??
Have you always had a certain affinity with the ping-pong balls?
When you were a kid at the Luna Park, have you ever centre thanks to your fantastic aim?
Well, now we can combine all these things in the 
ESN BEER-PONG CONTEST!!!
Rules
The race is for teams of 2 people (guys, girls or mixed).
There will be 6 glasses per team and in turn the players will throw a ping-pong ball. If they centre the glass, the opponents will drink a beer. The team that first will make its opponents drinking 6 beers, wins!
There are places for 16 teams that will face one another round-robin followed by a semi-final and final.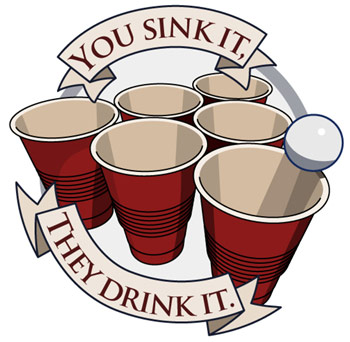 Every day you will find the following special prices by showing your ESN Card:
beers 3.50€
spritz 3.50€
long drink 4€
wine 3€
alcohol-free drinks 3€
Where
? At 
Birreria del Pratello, located in Via del Pratello 24
 (
map
).
When
? On 
Monday, March 18

th

 from 10:00 p.m.
Cost: Only 5€ per participant.
Award: A great surprise!!  And mostly THE GLORY!
Enrolment
: 
Places are limited
 so you have to enrol in 
FILLING IN THE FORM HERE (only 1 form per team), hurry up!!
NB: please remember that the only way to assure your place for the event is to fill the form AND pay the fee. You can do it in our office (monday and wednesday, 7.30 to 9.30 pm) or by bank transfer and sending us the invoice.
We expect a lot of you also because the history teaches that heat of supporters can really make the difference!  
See you soon!
Date:
18/03/2019 - 22:00

to

19/03/2019 - 01:00