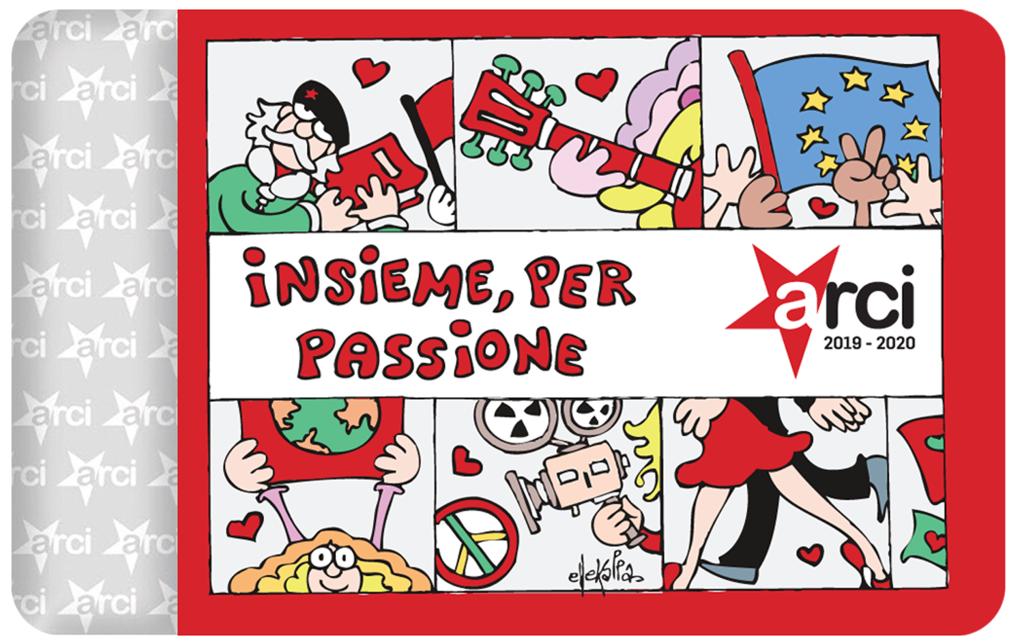 (English version below)
Erasmus, Ladies and Gentlemen, Señores y Señoras, udite udite!
Le feste ESN al Millennium stanno per tornare!!!!! Siete pronti? Noi lo siamo e speriamo anche voi!
IMPORTANTE: per entrare nella discoteca oltre ad un documento di identità è OBBLIGATORIA per legge anche la tessera ARCI, e con quella l'ingresso sarà GRATUITO ogni giovedì per tutta la notte!
Questa può essere fatta direttamente al Millennium ma, per evitare lunghe code il giorno della serata VI CONSIGLIAMO VIVAMENTE di farla allo Zamboni53 Store in Via Zamboni 53 (mappa), aperto dal lunedì al sabato dalle 11:00 alle 19:15. 
Il COSTO della tessera è di 10€ e vale per tutto l'anno accademico --> Chi al momento di farla presenterà la tessera ESN avrà diritto ad una TICKET valido per un drink ad una base alcolica da utilizzare durante la festa.
Stay Tuned - On Esn! ;)
**************************************************
Erasmus, Ladies and Gentlemen, Señores y Señoras, hear out!
ESN parties at Millennium club are back!!! Are you ready? Because WE ARE!!
IMPORTANT: to get into the club besides your ID it is also MANDATORY to have the ARCI CARD, with it the entry is FREE every Thursday and for the whole night.
You can get the card directly at Millennium club but, in order to avoid long queues, we STRONGLY ADVICE to get it at Zamboni53 Store in Via Zamboni 53 (map): Monday through Saturday from 11:00 a.m. until 7:15 p.m.
The COST of the card is 10€ and it will be valid for the whole academic year! If when you go get it you will show your ESN card --> you will be given a TICKET valid for a one cocktail (just 1 liquor base) that you can use during the party.
Stay Tuned - On Esn! ;)
**************************************************
Erasmus, Ladies and Gentlemen, Señores y Señoras, ¡Escuchad!
La fiesta ESN en Millenium está a punto de volver!!!!!! ¿Estais preparados? ¡Nosotros lo estamos y esperamos que vosotros también!
IMPORTANTE: Para entrar en la discoteca además de llevar el DNI es OBLIGATORIA por ley la tarjeta ARCI, con la que podreis entrar GRATIS cada jueves a cualquier hora! 
La tarjeta la podeis hacer directamente en la discoteca pero, para evitar grandes colas el dia de la fiesta os RECOMENDAMOS hacerla en Zamboni53 Store en Via Zamboni 53 (mapa) que está abierto de lunes a sabado de 11:00 a 19:15.
La tarjeta cuesta 10€ y vale para todo el año académico --> Si llevais la tarjeta de la ESN cuando vayais a hacerla os darán un ticket para consumición gratis el dia de la fiesta.
Stay Tuned - On Esn! ;)